The drive from Dauphin to Gimli is rather enjoyable as you drive through the Interlake region of Manitoba, past small rural towns, many lakes, and old Ukrainian churches. Unexpectedly, I found a sign pointing to Fisher Branch, the birthplace of my maternal grandfather.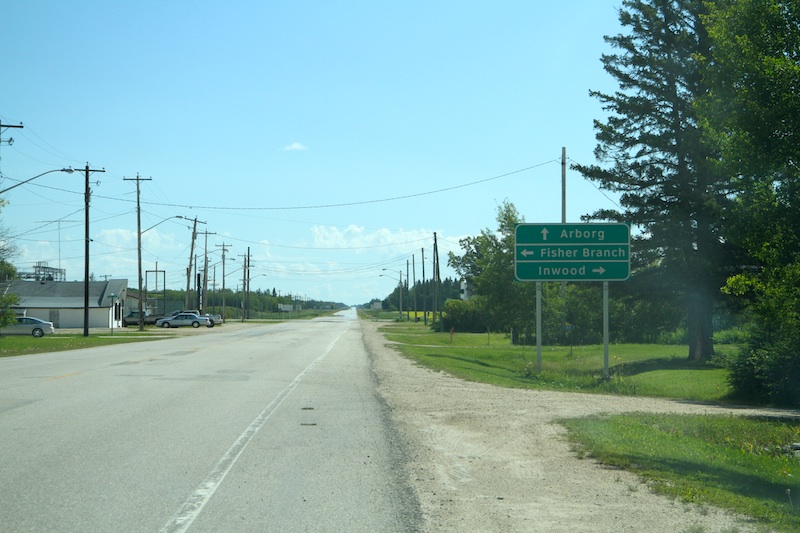 When I arrived in Gimli, the town was extremely busy and traffic was at a halt. Everyone, it seemed, was arriving at the same time for the 124th Annual Icelandic Festival of Manitoba, the biggest event of the year in Gimli and one of the top festivals in Manitoba.
Gimli, a picturesque lakeside resort town, is located an hour and 15 minute drive north of Winnipeg, also happens to be Canada's largest Icelandic community.
Sure, I had known this fact. I had even visited Gimli once two summers before and knew the town, but I hadn't fully appreciated just how strong its cultural ties are to Iceland until now.
The Iceland Festival, also known as Islendingadagurinn, is the second oldest ethnic gathering in Canada held in the largest Icelandic community outside Iceland. Every year it brings in approximately 50,000 people. I was therefore extremely honoured to have Kathi Thorarinson Neal, Past President of the Icelandic Festival, along her husband John, as my guides for the evening. They took me under their wings and showed me around the festival as if I was a long lost friend. They told me stories about Gimli's Icelandic traditions, their own personal connections to the community, and introduced me to Icelandic culture. And of course, a major part of Icelandic culture revolves around the Vikings!
Over to the Gimli Viking Statue we wandered, and over to one of the most popular parts of the festival, the Viking Battles! Even the Icelandic Prime Minister was there for the event!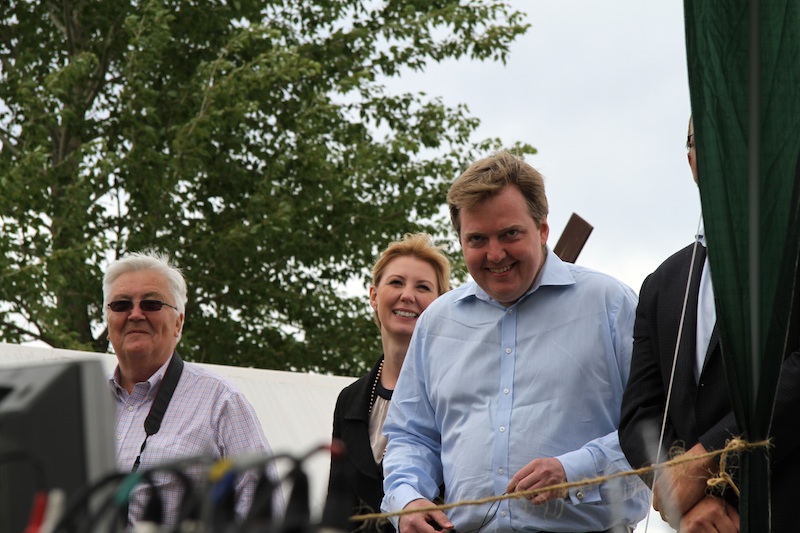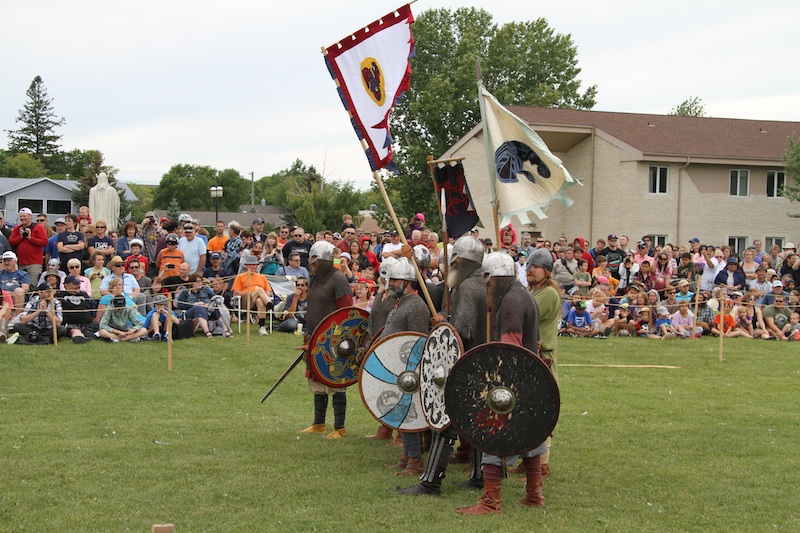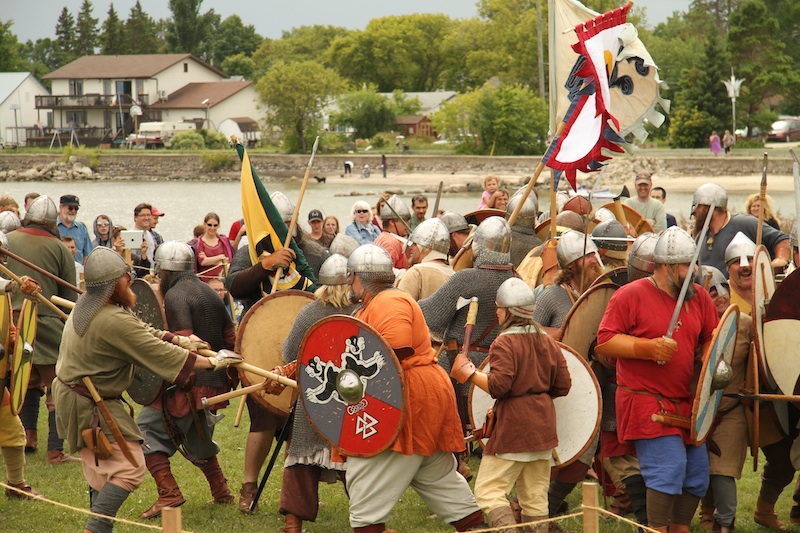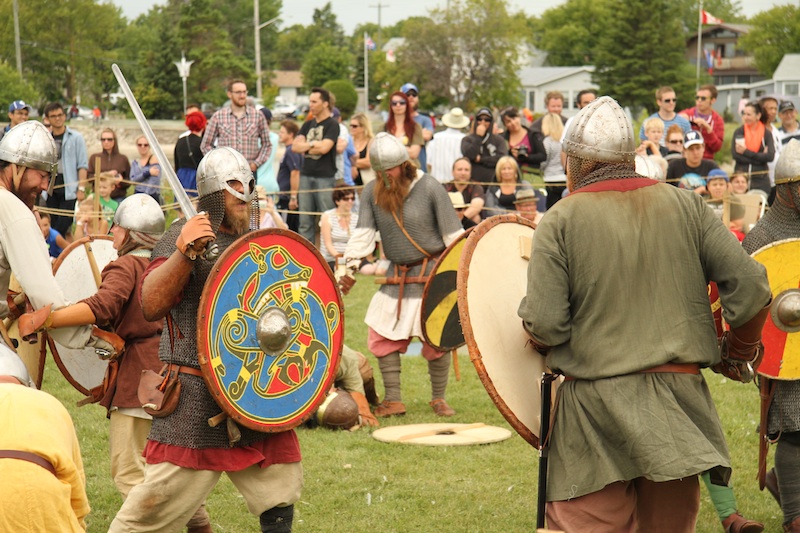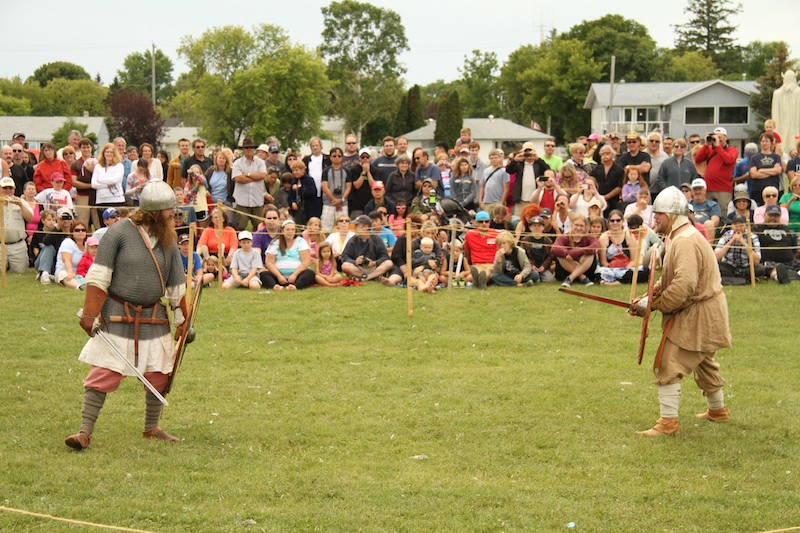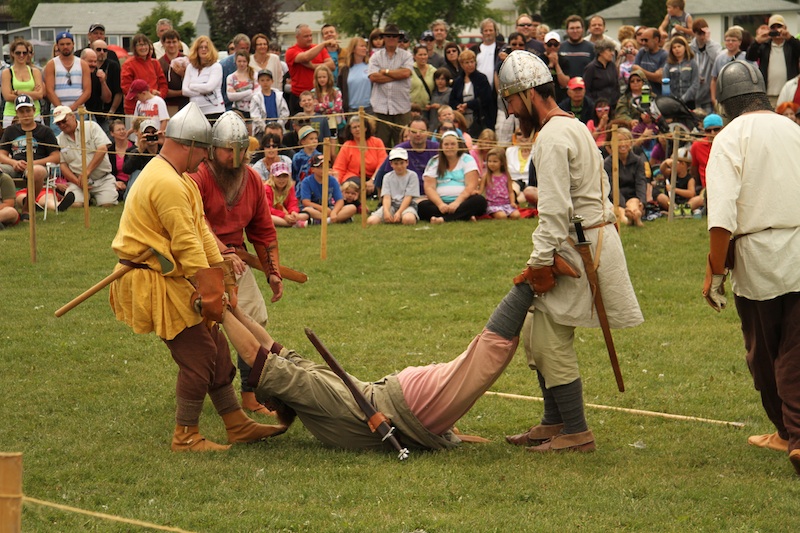 When the battle has ended,  a viking rounds up all the kids in the audience and invites them to battle the vikings… with foam swords. Chaos ensues, and it's hilarious!
Strolling through the town and the residential side streets, we visited the Gimli Pavilion where there were vendors and exhibits, showcasing aspects of Icelandic culture and Gimli history.
This one vendor was selling beautiful handmade wool gloves that Kathi fell in love with. When she purchased the gloves, she surprised me with a beautiful handmade wool toque, which I absolute love… and would wear religiously later on when I got to Churchill. Thank you, Kathi!
Of course, food plays a large role in any culture, and to immerse myself in Icelandic culture, Kathi insisted that I eat some of her favourite dishes. I tried two different types of lamb on bread, including a smoked lamb known as hangikjot, which I thought was absolutely delicious. I also tried the quintessential Icelandic delicacy, a layered cake called vinarterta.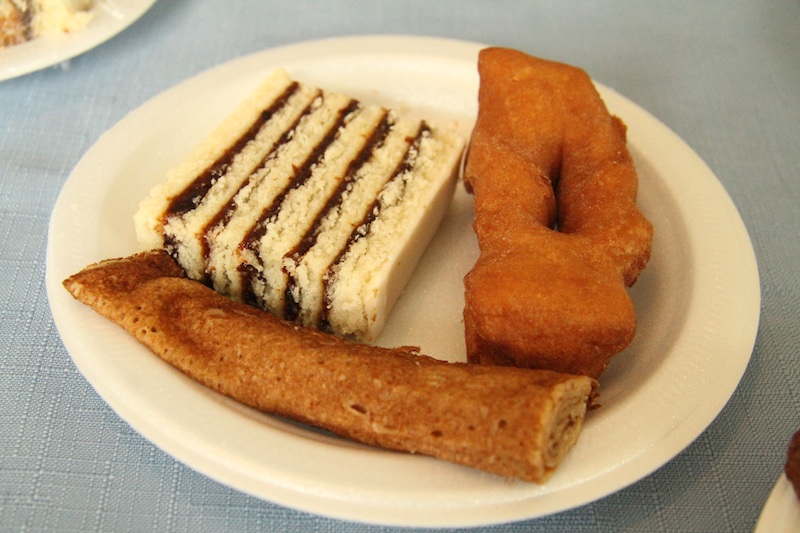 Since we all were staying at the same hotel, the Lakeview Gimli Resort, we decided to head back together to rest up for the evening's performances.
My room had a great view! I could sit on the deck and look down over the street vendors and watch the festivities taking place. This is about as central as it gets for Gimli!
For dinner, I joined Kathi and John at the Beach Boy Diner. I ordered a "Fat Boy", which is apparently a Manitoba-ism for style of hamburger and opted for onion rings. It was exactly what I was craving!
We then strolled down to Gimli Beach and along the boardwalk to the park where  the Alternative Folk Festival and Celebrity Concert was being held.  Snorri Helgason was on stage at the time, and we took a seat and watched the entire set.
His music was beautiful and understated – exactly the kind of music you want to end the evening with. His songs reminded me a bit of Bon Iver and Iron & Wine. I'm not often inspired to purchase an album while at a concert, but that night I did – a memento. In any case, I highly encourage you to give him a listen. This song Mockingbird, and his song The River, will always remind me of being at the Icelandic Festival with Kathi and John. Such good memories…
Later that when I got to my room at the Gimli Lakeside Resort, I was on Twitter when Doug of Travel Manitoba made it known that the Northern Lights were possible visible, and peaking at 1am. I had a radio interview the following morning with CBC Radio One, so wanted it to be an early night. But I stepped outside and headed out to the beach to catch the faintest glimmer of green on the horizon. At first I thought it looked like light pollution, but then it started to get brighter, like a green flame in the sky.
The next morning I woke up early to see the parade before making my way out of town. It seemed a shame to leave Gimli at the height of the Icelandic Festival, but Hecla was calling my name.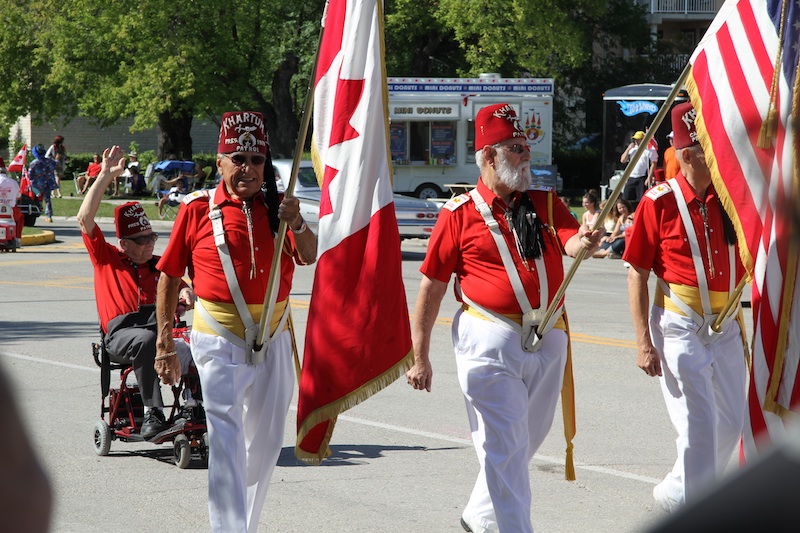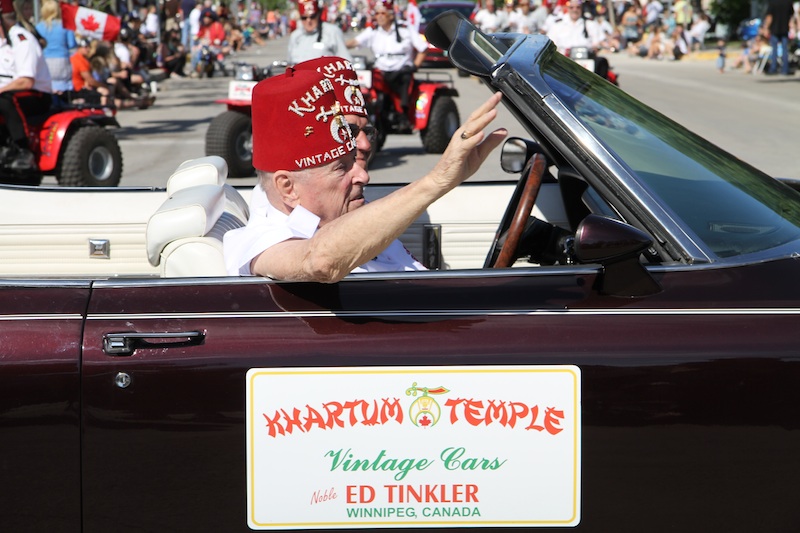 A big thank you to Kathi and John for your hospitality and generosity. You absolutely made my first Icelandic Festival the most memorable experience. I look back at our time spent in Gimli together in fondly.