My next destination was Hecla Grindstone Provincial Park, or specifically Hecla, as almost everyone in Manitoba calls it. Hecla refers to the part of the park on Hecla Island, located off the west coast of Lake Winnipeg. The Grindstone part is located on the mainland, which I sadly wasn't able to visit. In any case, I was curious to check out Hecla, as everyone I had encountered spoke so fondly of it. It seemed to be a popular nature retreat for Winnipeggers, and as a nature enthusiast, I couldn't wait!
Integrity Foods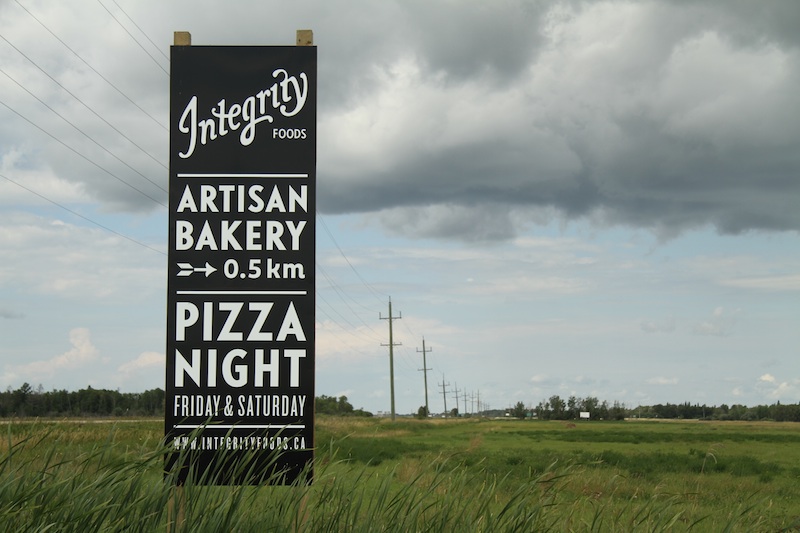 On my drive north to Hecla, I stopped by for lunch at Integrity Foods. Owned by Dora and Cornelius Friesen, they're one of the most delightful couples you'll ever meet. Endearingly sweet, humble, and hard workers, they're exactly the kind of family-run business you'd go out of your way to support.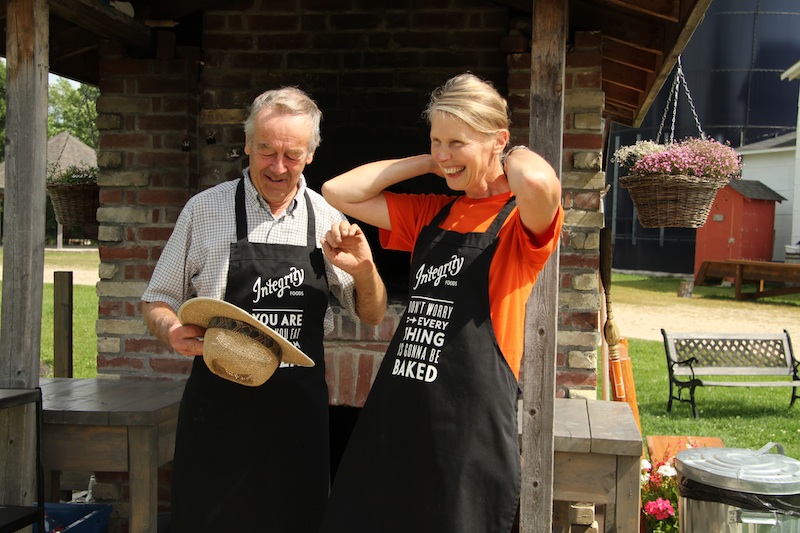 When I showed up that afternoon, Dora had admitted that she wrote down my tour on her calendar, but she had completely forgot about it, and so apologized for not being prepared upon my arrival, which I assured her was totally unnecessary. It just so happened that I arrived at the same time two other local couples did, and so all got a tour around the bakery together.
Unlike traditional bakeries, Cornelius and Dora use organic ancient grains like spelt and KAMUT. They do all the grinding in house using a stone grinder, and then they bake all their products in a wood-fired brick oven. Their products are then sold in stores around Manitoba, and also right there at their bakery.
After the tour, I took a stroll through the garden and said hello to their chickens while lunch was being prepared. It was wonderful being out there on the farm.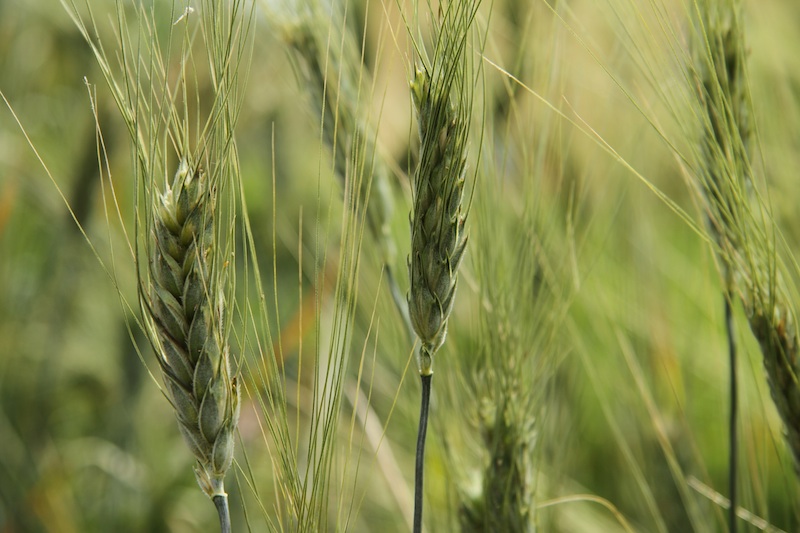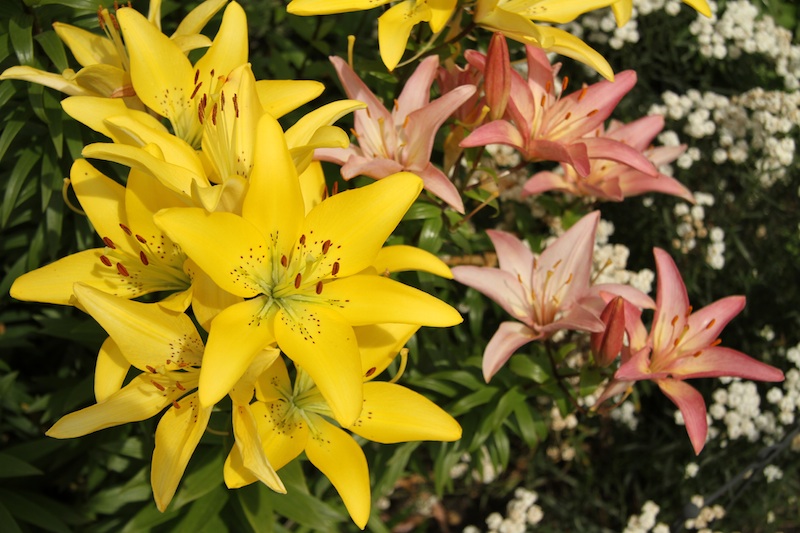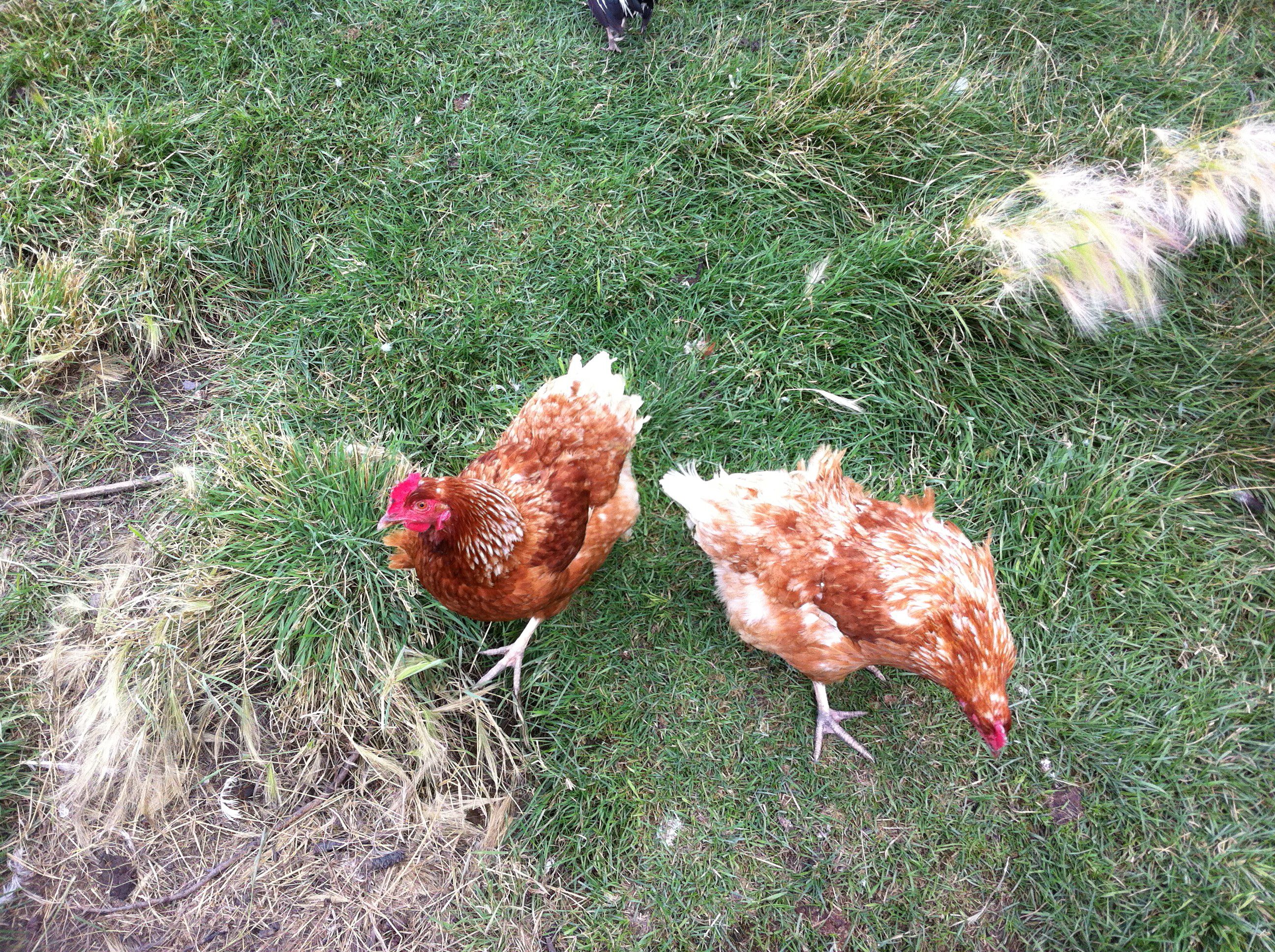 When lunch was ready, I joined Dora, Cornelius, their son, and Adrianne – a culinary student who was on a work placement from France – out at the garden picnic table. Adrianne had made us personal pizzas, inspired by a French recipe, and Dora had prepared fresh vegetables with broccoli from the garden. Sitting there with everyone, I was humbled by their kindness and generosity, and it was an honour to share lunch with them.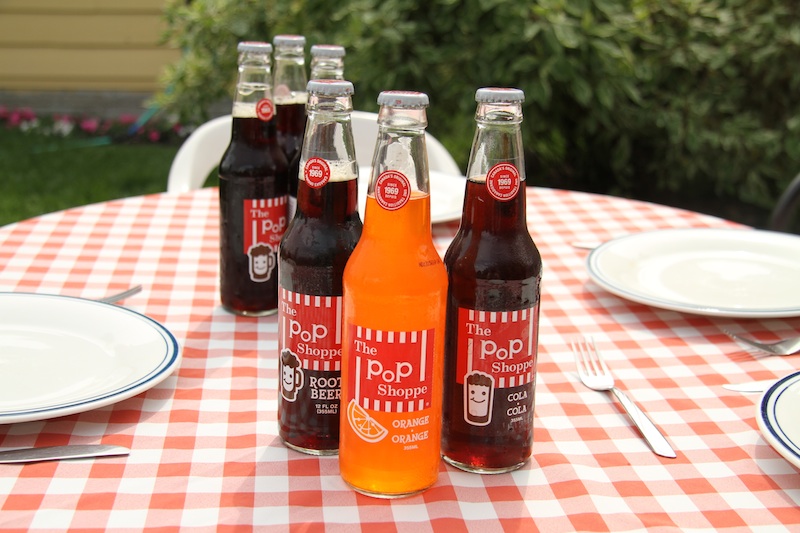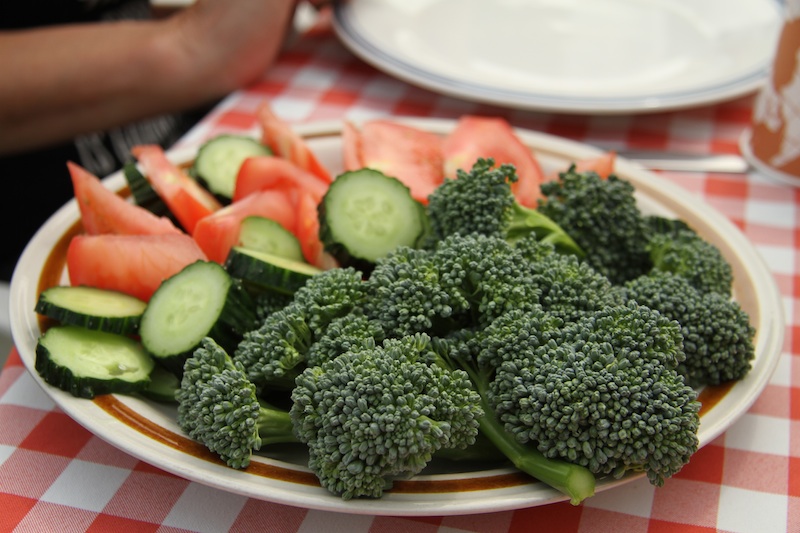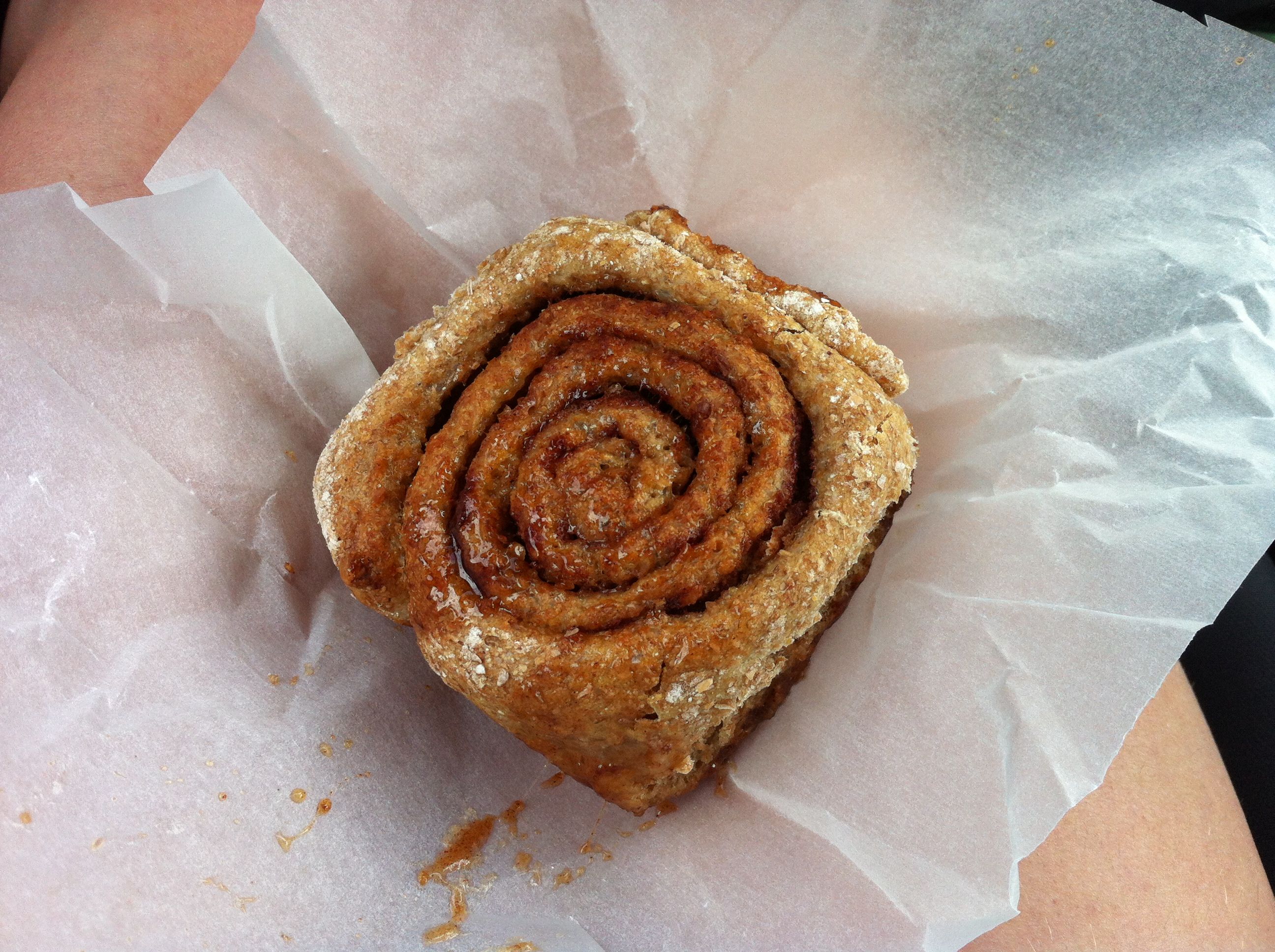 Although you can drop by and purchase fresh baked bread, cinnamon buns (incredible!) and cookies (the spelt chocolate chip are divine!), and more, Integrity Foods also hosts their famous Pizza Nights on Fridays and Saturdays. If you happen to be in Hecla or Gimli and you're looking for something delicious, Integrity Foods is worth the drive!
Hecla Provincial Park
The first thing I did when I arrived at Hecla was to Lakeview Hecla Resort, located in the heart of Hecla Island. For some reason I was expecting something rustic but instead discovered a stunning, luxury resort.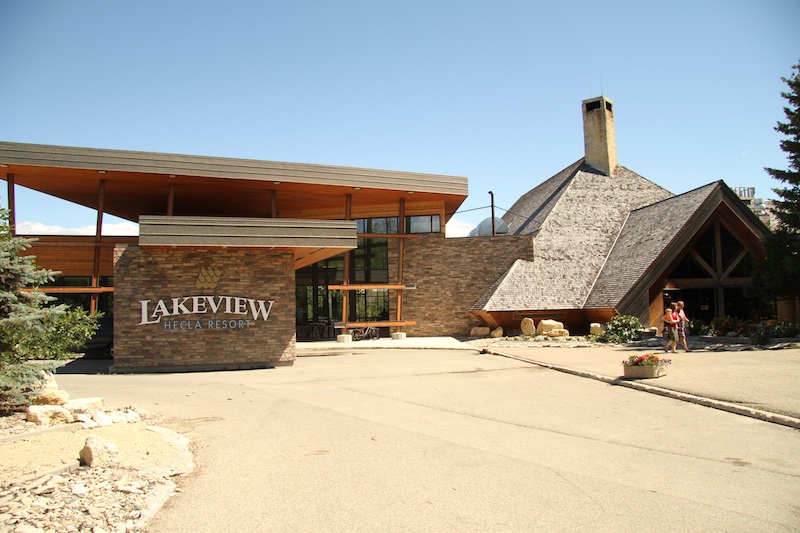 I checked into my room, which was large and sophisticated that looked over the park. The bathroom was also extremely stylish! I certainly wasn't expecting this at all!
However, the room would have to wait for later. Waiting out front in the lobby was Heather Hinam of Second Nature, a fellow nature enthusiast who's passionate about sharing her love of Manitoba's nature with others, and in fact has built a business out of it. Heather holds a Ph.D. in Ecology and Conservation Biology, and has been a professional naturalist and educator for many years. I'd also learn that she's an extremely talented artist. Needless to say, I knew I was in good company!
Heather and I spent the following hours exploring the many different points of interest within Hecla, starting at the north end of the island at a scenic viewpoint. This was to get my geographical bearings, and to of course, simply enjoy the view!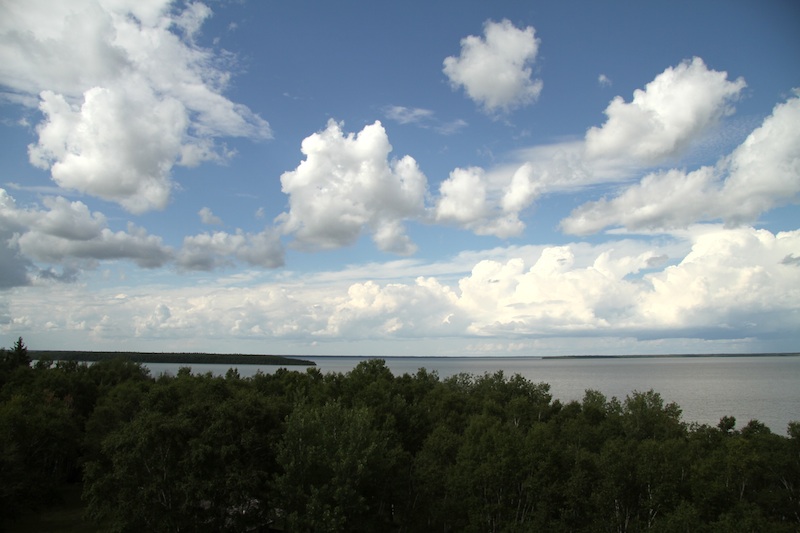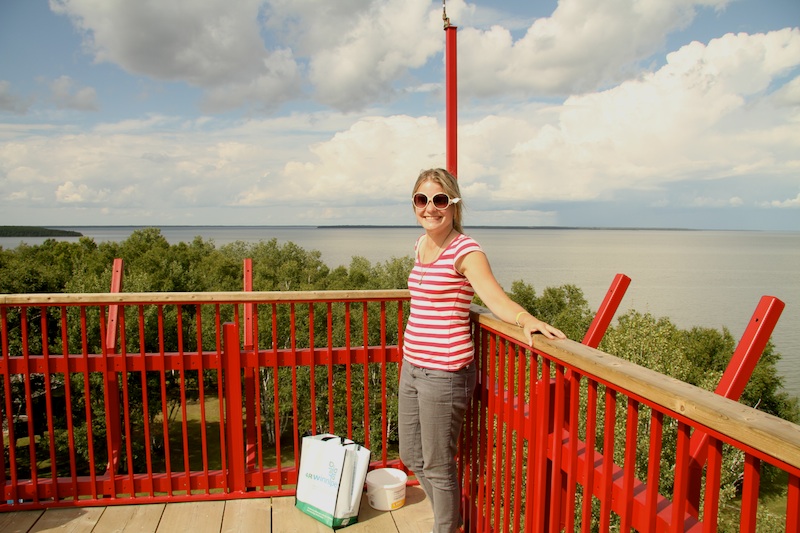 We continued down along the lakeshore to do some lakeside chemistry. Our goal? To measure the dissolved oxygen levels in the lake water. Collecting this data helps us understand the health of the ecosystem, and the health of Manitoba's tens of thousands of lakes in general. In addition to measuring the oxygen, we collected data on the temperature and the pH.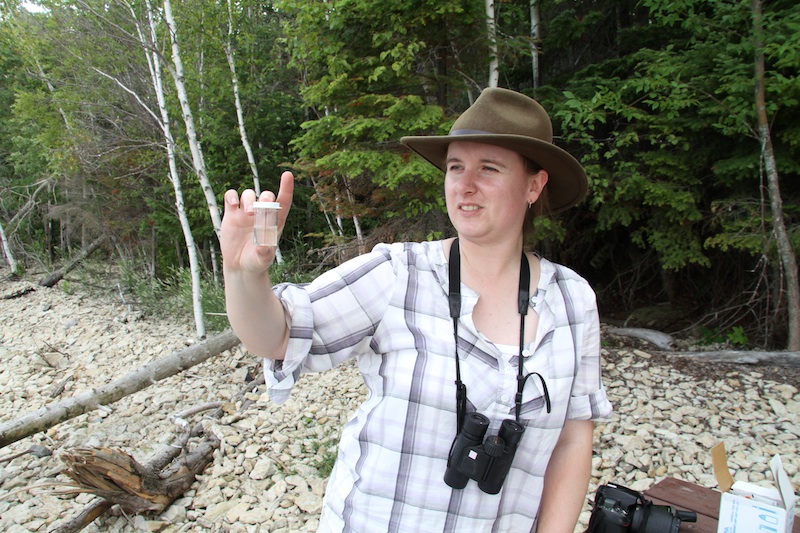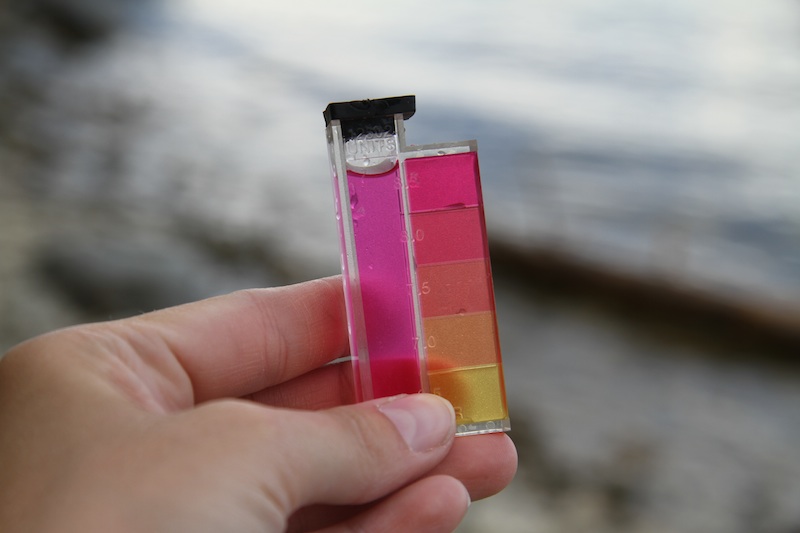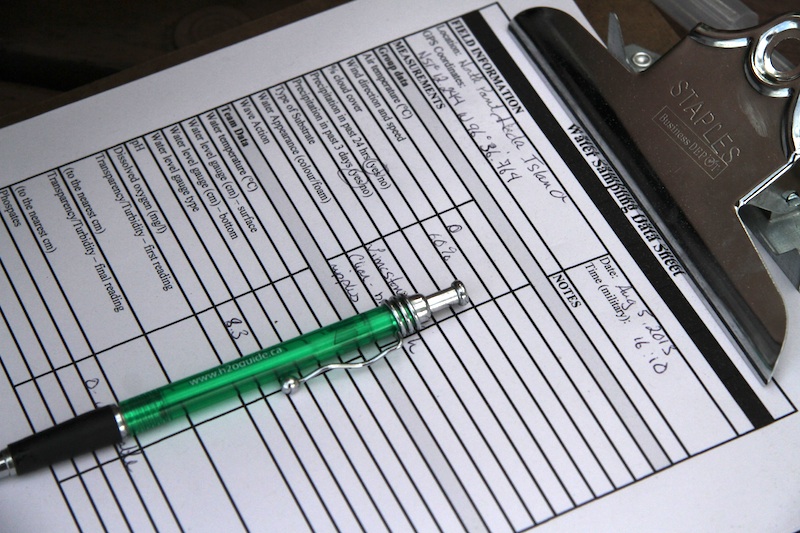 Our next stop was at Hecla's quarry picnic site. It's here where we observed the sedimentary rocks of limestone, sandstone, and shale, and the many fossils clearly visible within within. According to the provincial parks's website, these rocks go back 450 million years ago, back when Manitoba was a shallow, tropical sea.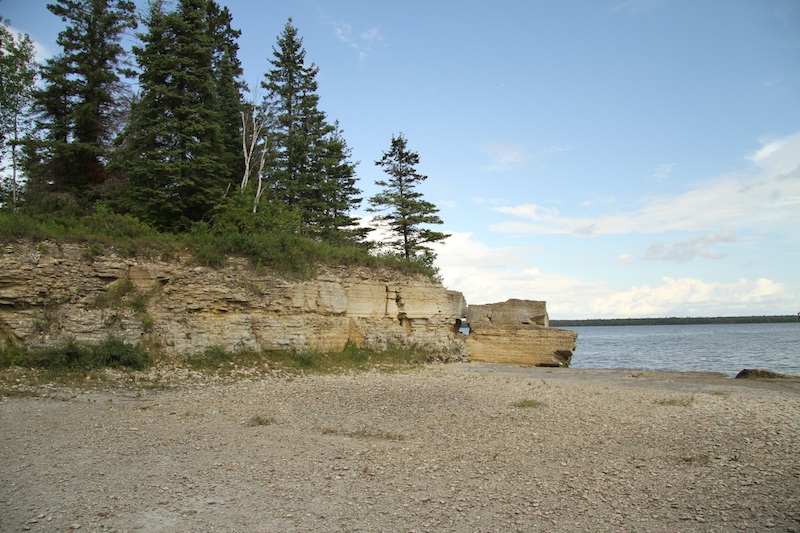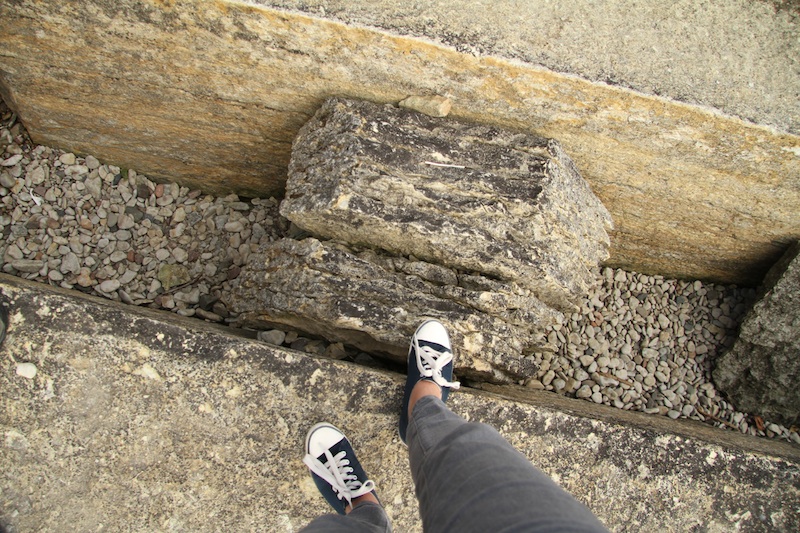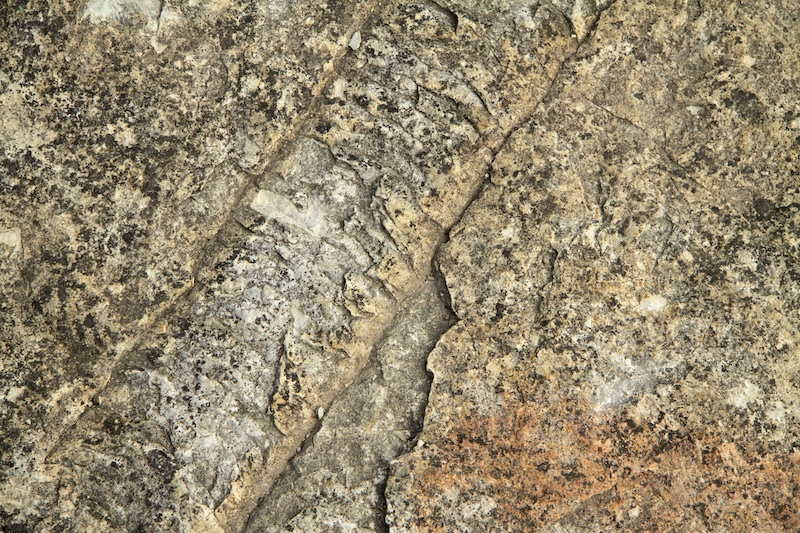 We explored the nearby forest and foraged some Saskatoon berries – always a treat!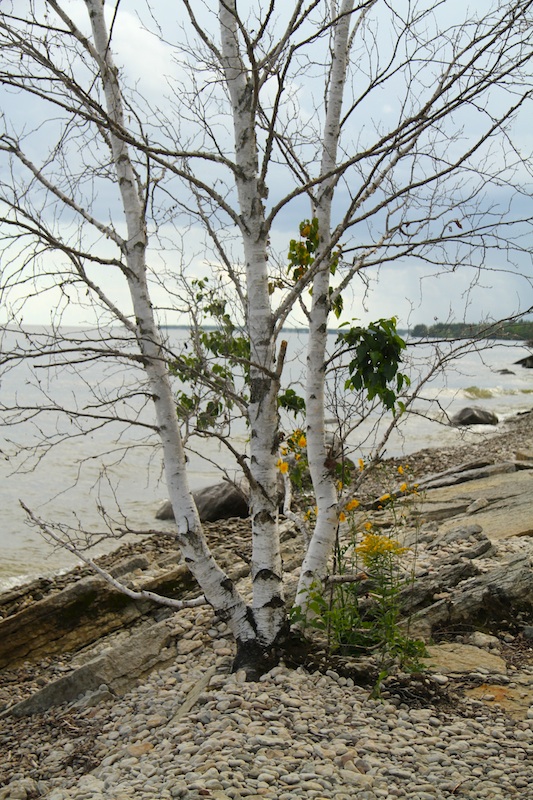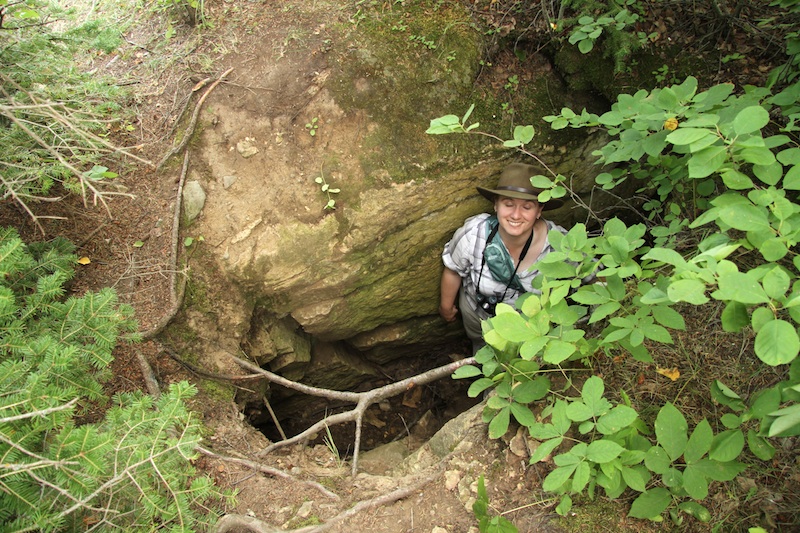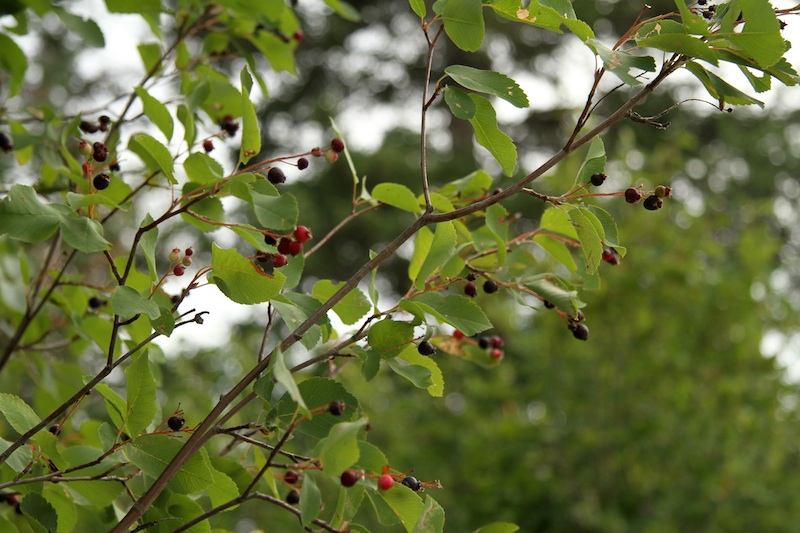 Something I hadn't realized was that Hecla was once home to an Icelandic community at Hecla Village, settled by the second wave of Icelandic immigrants to Manitoba in 1876. Now a historic village, many of the original buildings have been converted into museums and historic sites. While there are a few people living there, most left by 1970 when the village was incorporated into the park.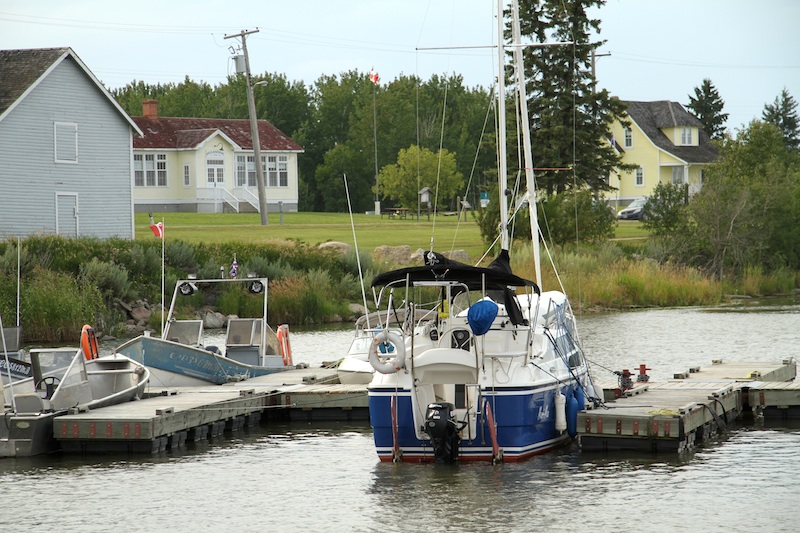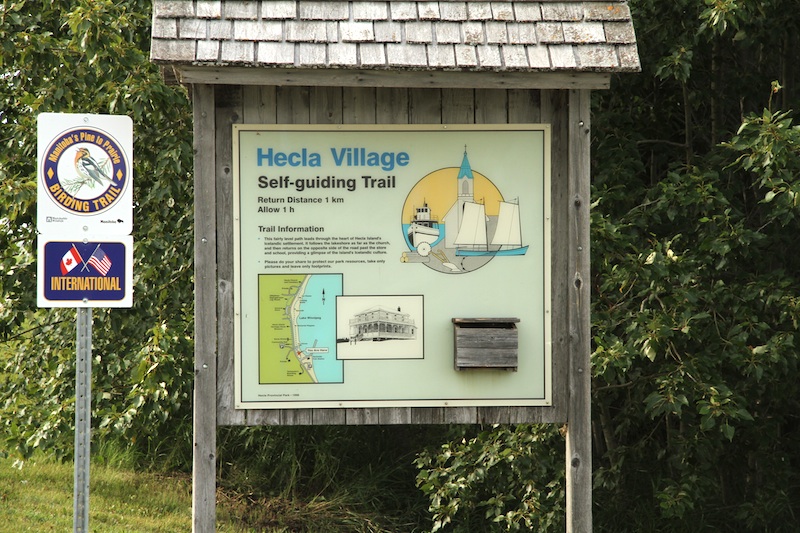 We popped into the Hecla Fish Station, which is not only a fishing museum, but is also a functional commercial fishing operation! So yes, when we first walked in, there was that aroma of fish!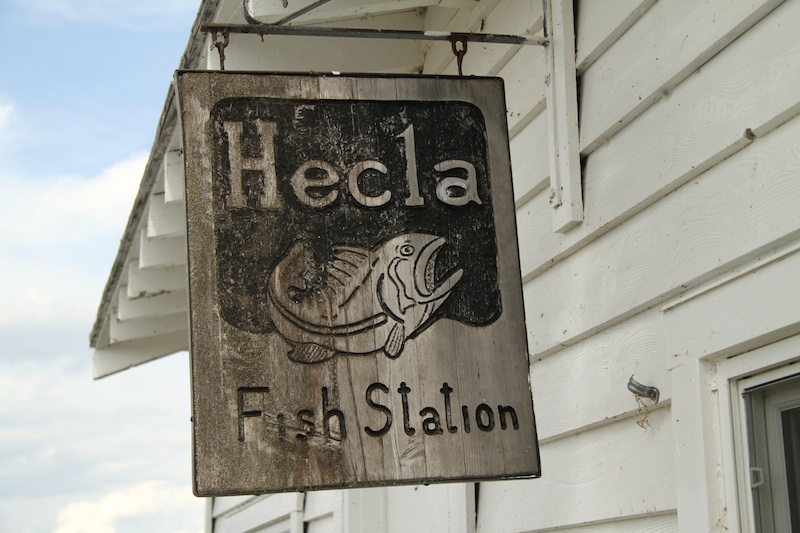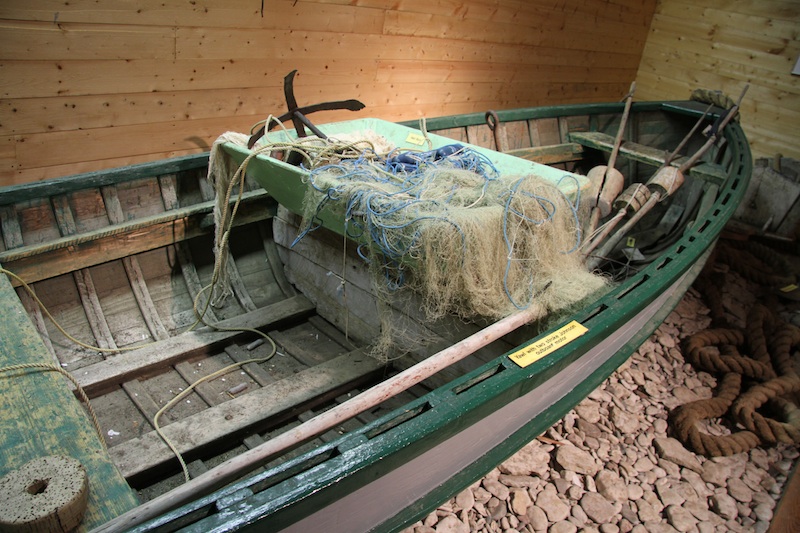 Across the street we visited the Hecla School, which features both a recreated classroom and a park interpretive centre. We also quickly toured the Heritage House Museum, giving us a taste of what life was like in Hecla for the Icelandic immigrants who settled here many generations ago.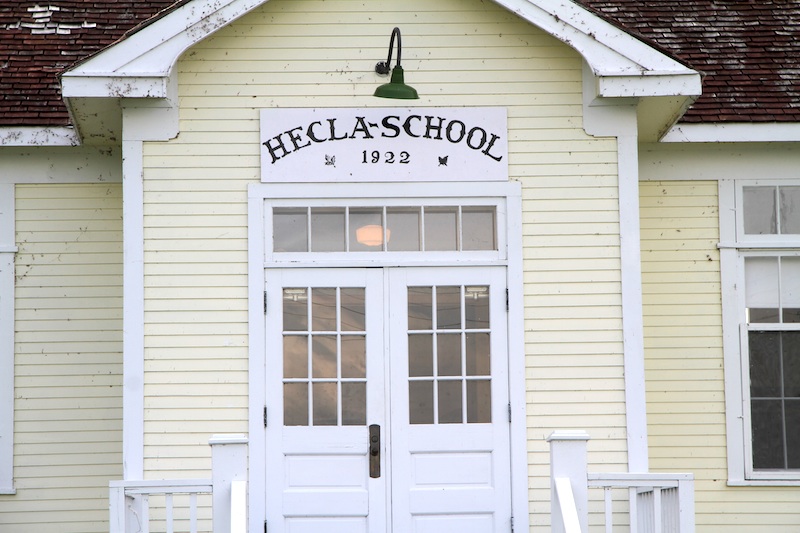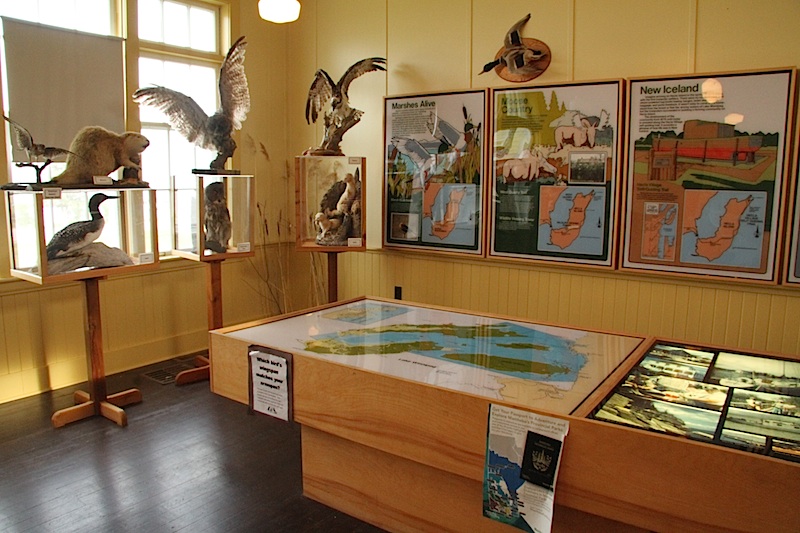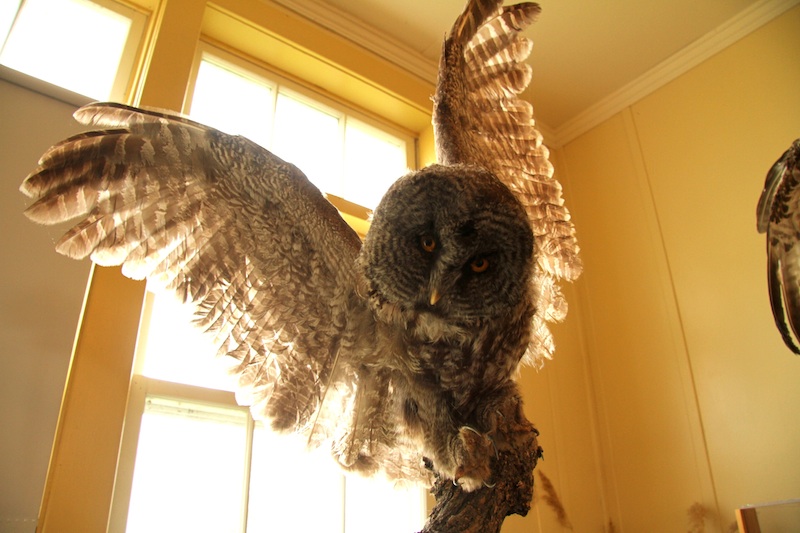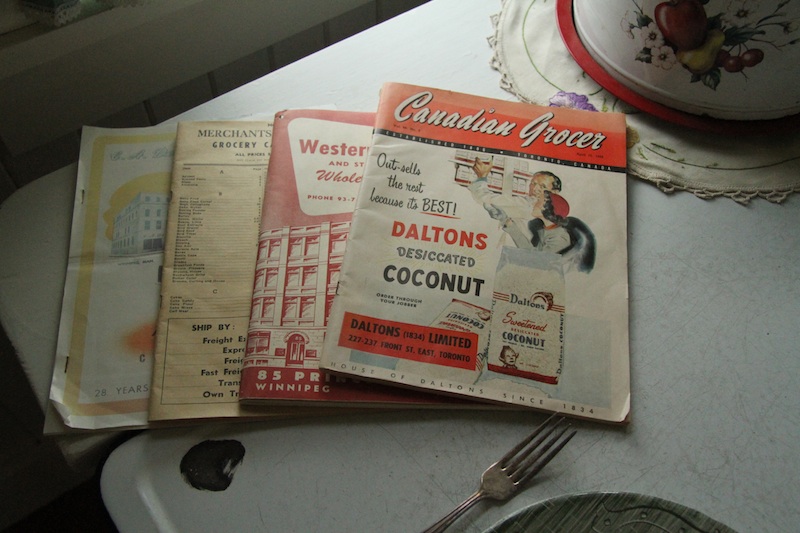 Although we had wanted to visit the marsh, it was getting late and there was a serious storm coming our way. If there's one thing that never ceased to both frighten and amaze me during my month in Manitoba, it was the summer storms. Wow!
Heather and I drove back to the Hecla Lakeside Resort where we enjoyed dinner on the patio of Seagulls Restaurant. Although it had poured rain moments before, we secured a table under the overhang and enjoyed the view of the golf course while enjoying our meal. My truffled chicken hit the spot, and the raspberry mousse cake put me in my happy place.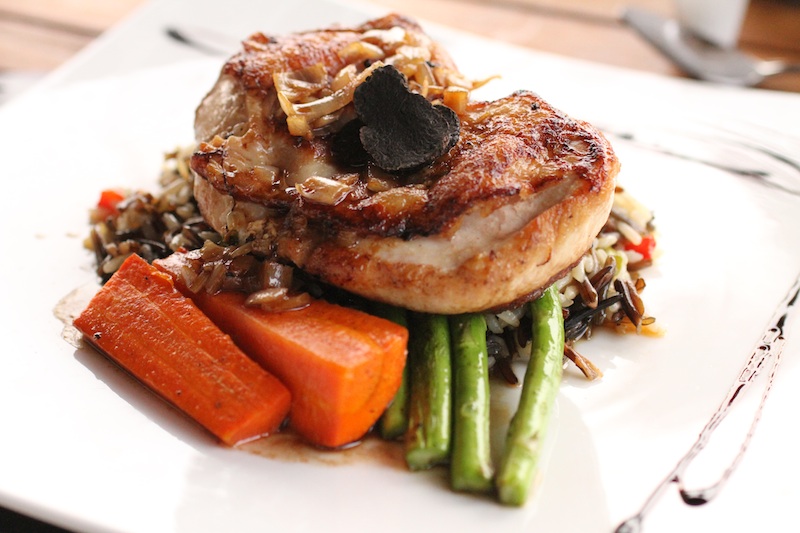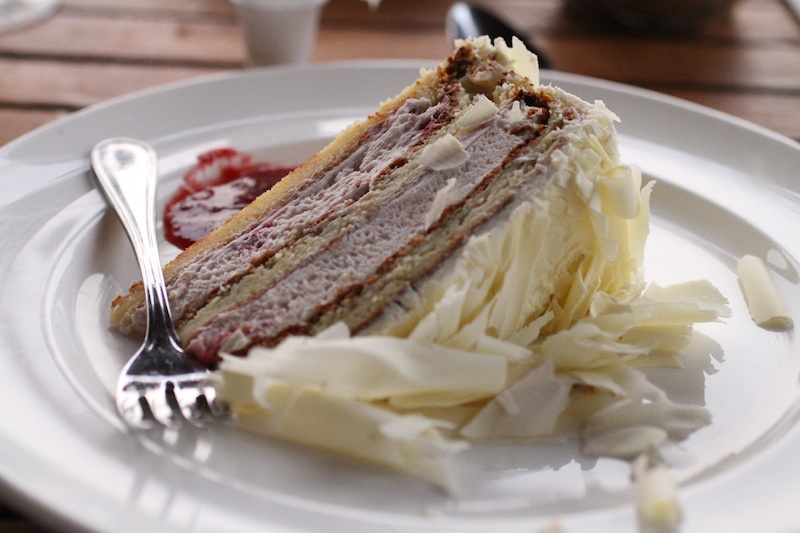 That night I slept extremely well, and purposefully slept in as I knew the only place I had to be that morning was the spa. Tough life, I know!
After coffee I meandered over to the resort's Salka Spa where I experienced what's called an "Elements of Nature Anti-Aging Facial". It was a morning of sitting back in a reclining chair while the beautician placed warm compresses over my feet. She then cleansed and exfoliated my skin using a liquid peel and steam, followed by a short massage. There was also a Vitamine E massage, and two masks applied using lavender extract, and I'm sure there were more things going on that I wasn't even aware of. All I know is that when I emerged an hour or so later, my skin felt amazing and, I didn't want to have to leave. The good thing is, I was in no rush to be anywhere except in Winnipeg later that evening.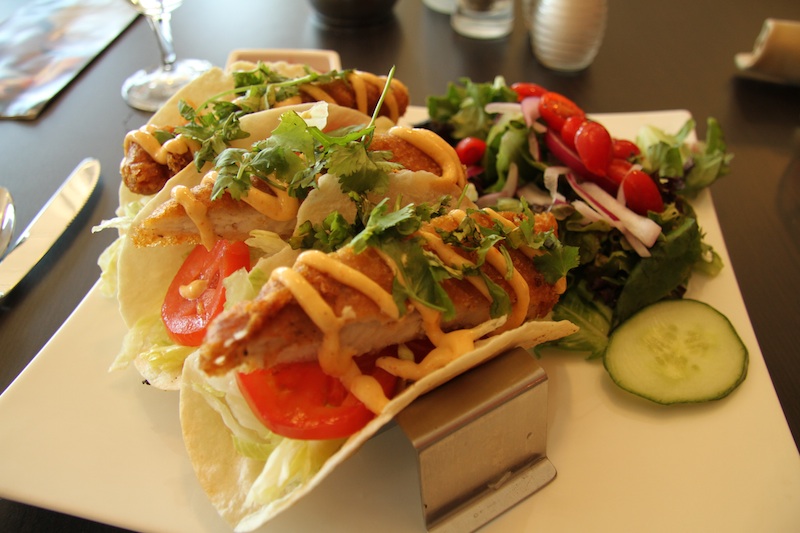 I took my time checking out of my hotel room, had one last meal at Seagulls where I enjoyed Manitoba's favourite fish, pickerel, beer-battered in a taco. I drove back to Winnipeg, stopping one more time at Integrity Foods to pick up some snacks, and enjoyed my drive back to the city.
A big thank you to Heather for everything, especially for taking me around Hecla and for sharing your love of Manitoba's nature with a fellow nature enthusiast! Also, huge thanks to Dora and Cornelius for welcoming me with such warmth and generosity. And thanks to the Lakeview Hecla Resort for an incredible night's stay and spa treatment! You spoiled me!