So you're curious about Winnipeg's Celebrations Dinner Theatre and you're wondering what it's all about? Let me tell you!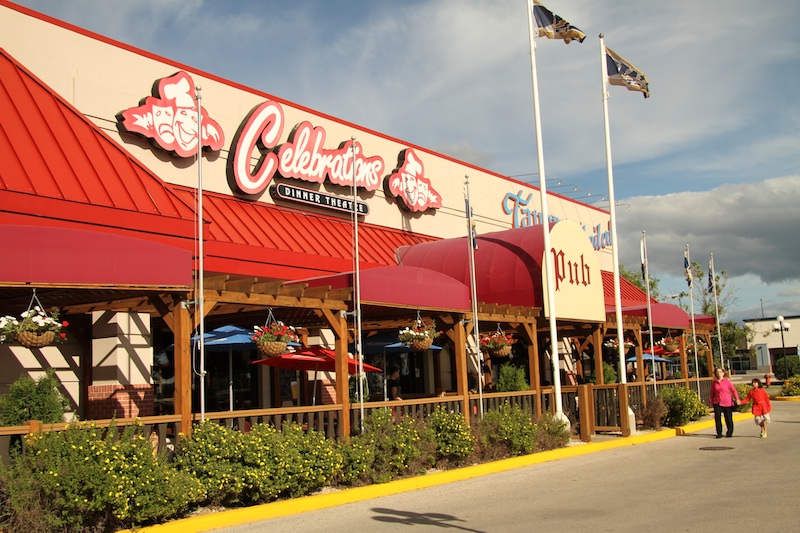 Celebrations Dinner Theatre is yes, dinner theatre, but it's more than that. First, it's been a Winnipeg institution for over 25 years. The performances are always three act musical comedies offering lighthearted parodies of pop culture TV shows, movies and music, while you eat a four course dinner served to you by servers in character.
The show we went to see was "Best of Friends Reunion", a parody of the Friends TV series.
The performers not only act out their famous characters during each act, but they also sing and dance to popular contemporary rock and pop songs. It might sound corny, but it's actually a ton of fun and extremely entertaining, the perfect night out for a special event.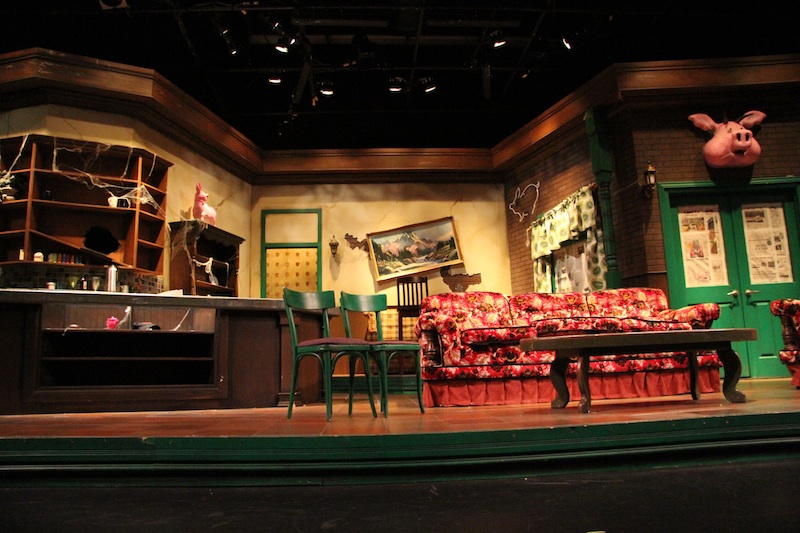 When you arrive at the theatre, you're seated at a table with a view of the stage. But unlike typical dinner theatre, at Celebrations your servers are in character the entire time as they're serving you. Our server was a Brooklyn-accented b-boy. Looking around the floor, there was a cast of characters serving the tables acting as everyday folk you'd see on the streets of New York City, from dolled up Italian gals to even homeless bums!
This makes sense, as Friends takes place in New York. The storyline for the evening's show was that Joey, Chandler, Ross, Rachel, Monica, Phoebe are all meeting up after losing touch. Monica is still married to Chandler, Ross is still married to Rachel, while Phoebe and Joey are still single, but figure it would be best to pretend to be married to one another for the reunion. Hilarity ensues. This is all set in the context of Phoebe opening a restaurant in a space that had literally gone to the rats. In fact, the rats are a part of the show – adorable muppet-like puppets that pop out and sing along at various points during the evening.
The songs they featured ranged from contemporary rock songs to Top 40 pop, like The Lumineers "Ho Hey", "Love Shack" by the B52s, Thin Lizzy's "The Boys Are Back In Town".
Both Eugene and I were extremely impressed by the talent of the actors on stage, especially the dancing and singing skills. This was one well-choreographed production on a stage seemingly riddled with obstacles. The fact that the cast made everything look and feel flawless was worth a standing ovation.
While dinner takes a back seat to the performance, it was still an enjoyable meal. The server takes your drink and dinner order before the show begins, and you're served four courses between the acts. We had soup, a green salad, our mains (I ordered the seafood pot pie on rice, Eugene had the vegetarian pasta), and a selection of cakes for dessert.
One observation I had was that half the audience was celebrating a birthday or a wedding anniversary, as they were invited up onto the stage later on in the evening, with everyone going across the line announcing their special day.
Also on occasion, they'd randomly select audience members to come up on stage during the performances. No, I didn't get up on stage!
So that's my experience at Celebrations Dinner Theatre! The Best of Friends Reunion finished in August, but they continually bring in new productions every few months. If you find yourself in Winnipeg and you're seeking a family-friendly evening of entertainment, it would definitely be worth experiencing!
Thanks to Celebrations Dinner Theatre for the great table, the amazing service, and the fun evening out!