If you're going to be spending your morning at an art gallery, you definitely want to eat before you go. After the previous night's five course tasting menu at the Fusion Grill, I wanted something light for breakfast. Coffee, orange juice, fresh fruit and yogurt was the perfect way to start, especially served in my room at the Inn At The Forks.
I was really looking forward to my visit of the Winnipeg Art Gallery (also known as the WAG), the oldest civic art gallery in all of Canada. Located in a contemporary building in the heart of downtown, it plays an vital role in Winnipeg's arts community, often considered to be one of the best-supported art scenes in the entire country.
One of the main reasons for my visit was to see their 100 Masters: Only In Canada exhibit, which is on until August 18. The exhibit is described on the WAG's website as,
a truly historic assembly of one hundred works of art from twenty-eight museums in Canada and two in the United States, along with ten pieces from the WAG's permanent collection.  The selection of the artwork is divided evenly between Canadian and non-Canadian works; among the loans there are fifty Canadian works and a combination of fifty European and American works spanning six centuries, from 1500 to 2010.
I did my minor in art history, so I was naturally stoked about 100 Masters. I knew that some of my favourite BC artists (Coast Salish artist Lawrence Paul Yuxweluptun and Vancouver photographer Jeff Wall) had pieces in the exhibit, but I felt it was kind of cheating to be going all the way to Winnipeg to seek out BC art, right?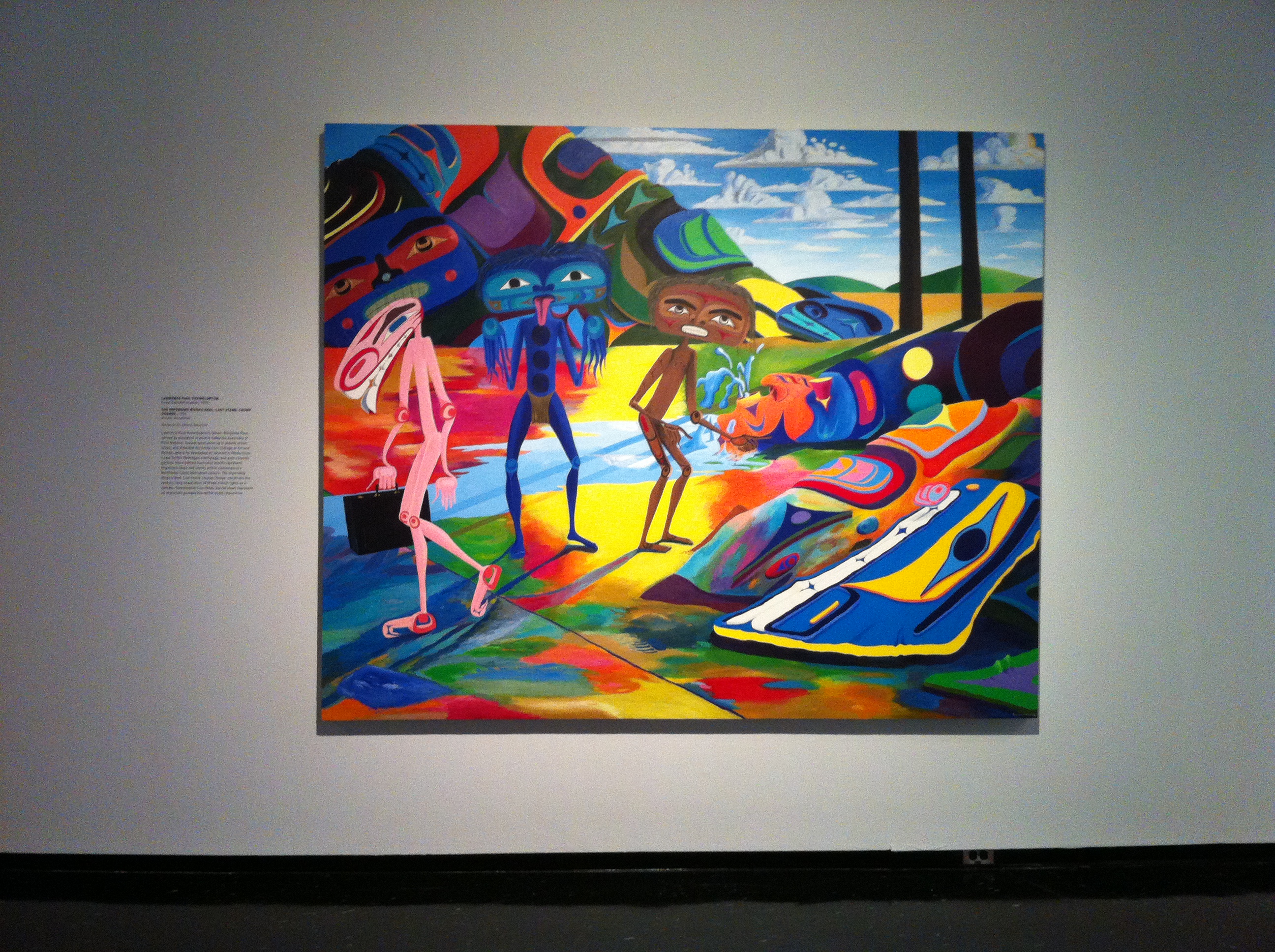 While I did know about a few of the exhibit's pieces, I mostly went in without any real preconceptions, allowing myself to enjoy the experience without any pressure, to roam freely from gallery to gallery and discover pieces new and old.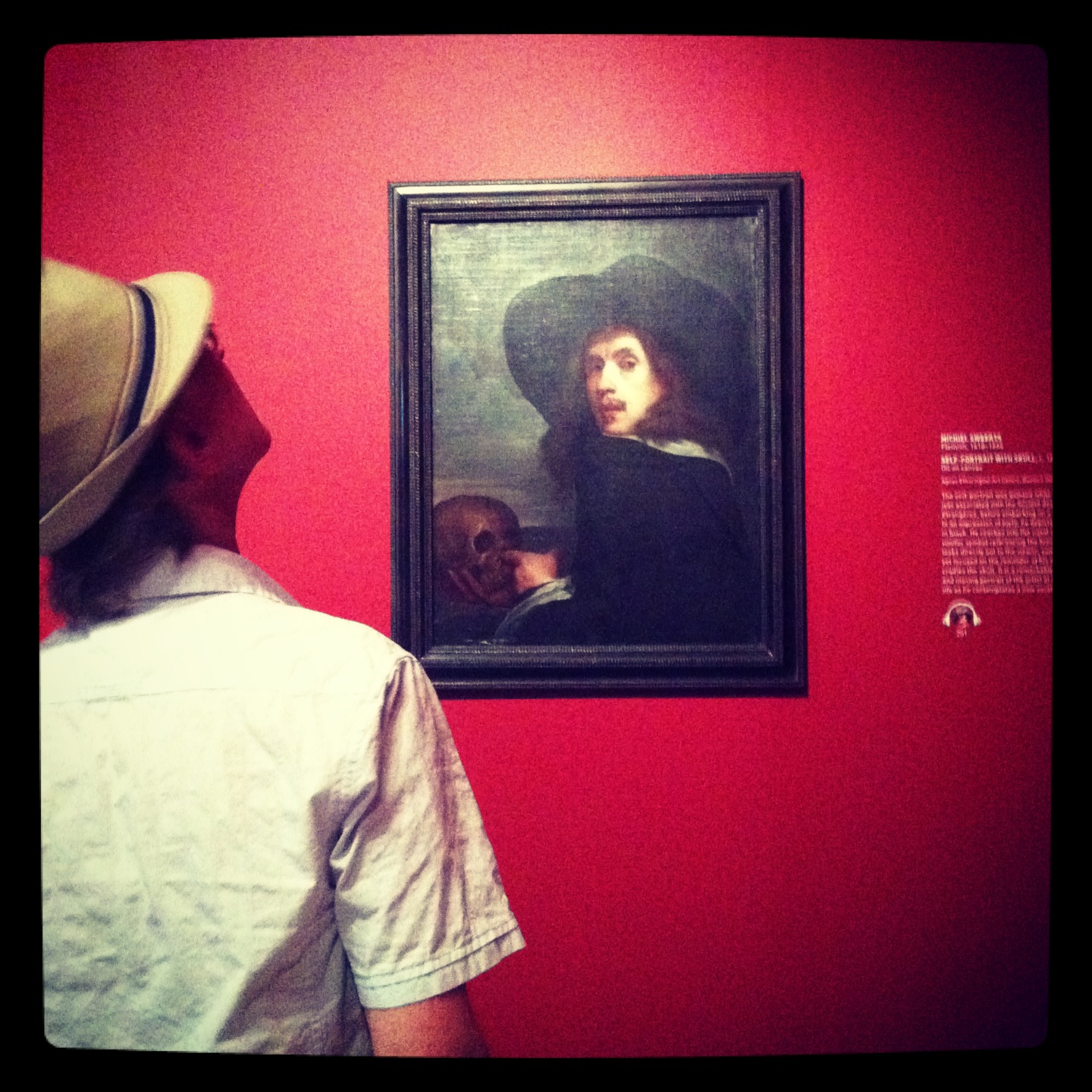 The exhibit itself is organized into eight chronologically themed galleries, beginning at The Old Masters: 1500-1700 and ending up at Pathways and Politics: 1990-2010. In between you've got everything from Pop Art and the Group of Seven, to Pre-Confederation Canada works and Impressionist paintings.
You're not allowed to use an SLR camera or any flashes, but you can use an iPhone to take a few pics. The photos aren't the best, but you'll get a sense of what awaits at 100 Masters: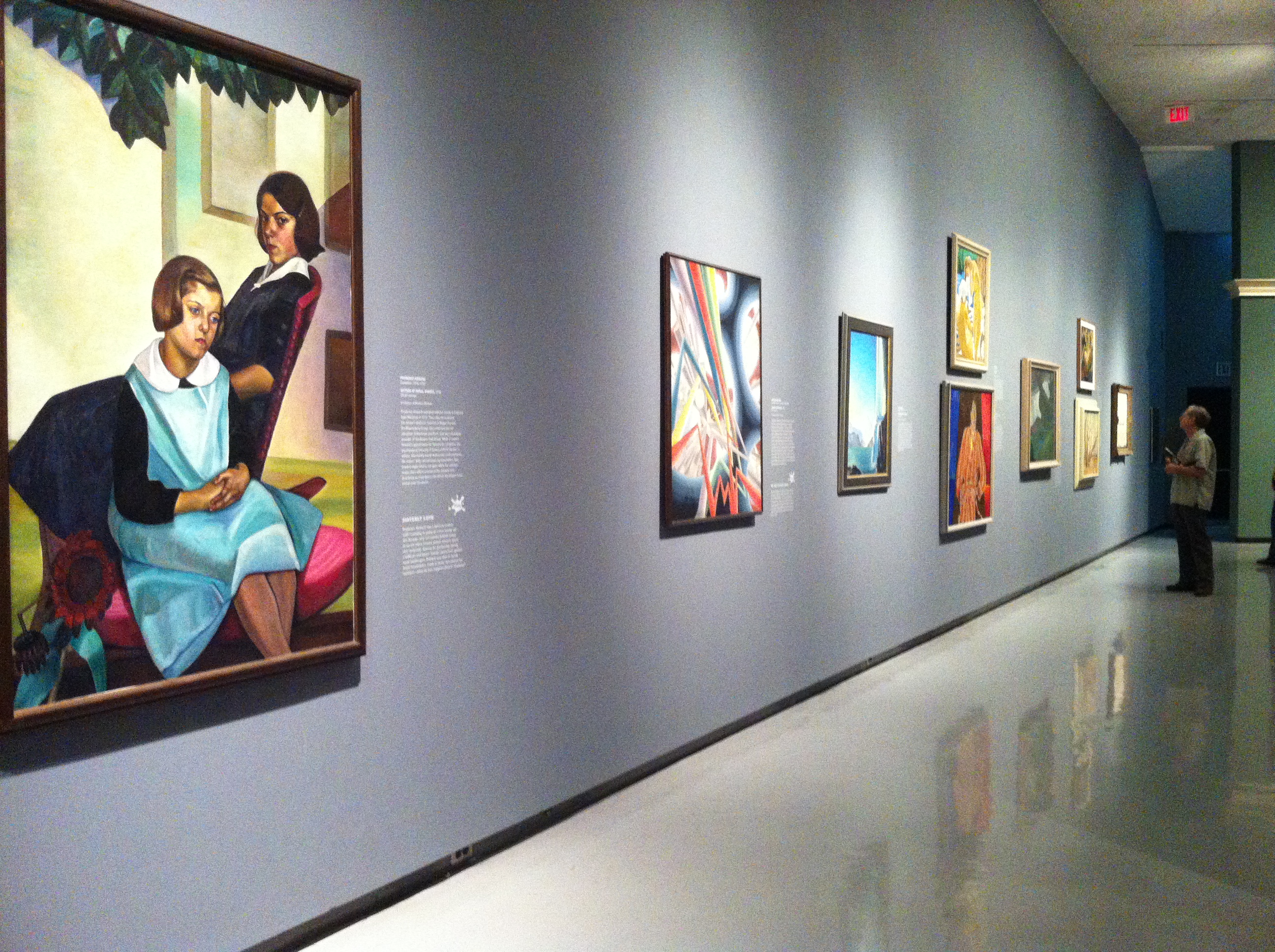 After my visit, people started to ask me what my favourite piece was, and you know, my answer surprised me. I anticipated being awed by Rodin, Picasso, Rembrandt, Van Gogh, or Andy Warhol. I was expecting perhaps to fall in love with some obscure (to me) contemporary American painter.
Instead, I was probably wowed the most by the art of Lucius O'Brien, Cornelius Krieghoff, and James Duncan, specifically this painting titled Montreal from the Mountain, circa 1830-31.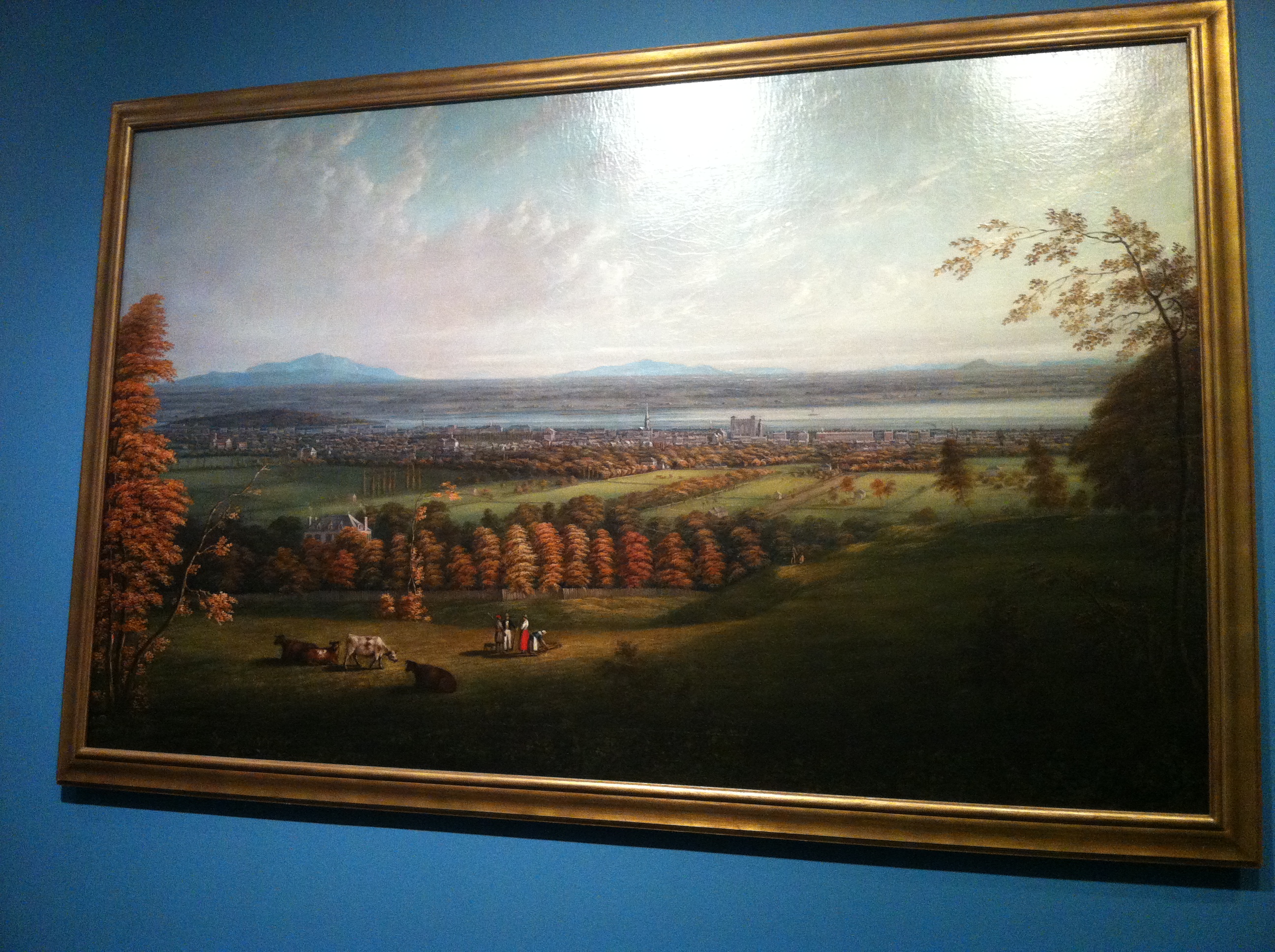 I know what you're thinking, "Robyn, seriously? This was your favourite piece out off all of 100 Masters? Are you crazy?!" But you have to put this into context. I took an art history class called "Art and Photography in Canada to 1920". The professor, an engaging and charismatic type who had done his PhD at Harvard, brought this early Canadian art – art that upon first glance might seem banal – to life in ways I and my classmates had never dreamed possible. Then, to see them in person at 100 Masters was like seeing a long, lost friend. And for the first time in my life, I could see up close the very pieces of art I was once writing exams and essays about, and could finally experience them for myself. This is what visiting an art gallery is all about.
Reflecting upon my visit, if you're planning to see 100 Masters (and you should!), I have three pieces of advice:
1. Rent a free audio tour as they add so much more insight to the pieces in the exhibit. Narrated by Jeff Douglas, the tour's beautifully produced and was not unlike a radio program. In fact, when I first heard it, it reminded me of a CBC Radio show, complete with music and interview snippets. I then learned that Jeff Douglas is the voice behind CBC Radio's As It Happens.
2. This is a popular exhibit. There will be crowds, but it's manageable, so take your time. I rushed through the exhibit in one hour simply due to my time constraints, but I could have easily spent over two hours here in the exhibit alone. This doesn't even include the other exhibits, or time spent on the rooftop patio or at their restaurant upstairs.
3. If you're in Winnipeg and you appreciate art, 100 Masters is an absolute must. The exhibit's on until August 18th and they've extended their hours. Just go! You won't regret it. We're talking about an exhibit that rivals what you'd find in Europe's best art galleries.