I've been eating well so far in Winnipeg. Some might say too well. I knew Winnipeg had a good dining scene, but nothing was going to prepare me for my evening at the Fusion Grill.
As somebody unfamiliar with Winnipeg's contemporary culinary scene, I was curious to see what would await me at this restaurant known for their locally-sourced food. As it says on their website, "the restaurant is credited with creating a new Manitoba regional cuisine featuring fresh, local, organic, wild, sustainable and healthy ingredients purchased directly from the producer."
Immediately when we arrived, restauranteur Scot McTaggart greeted us like old friends. He enthusiastically shared his menu with us, describing the intricate details of every ingredient, almost theatrically, with passion and joy. I knew I was in good hands.
We ordered a glass of wine (I opted for a Niagara Pinot Noir – something you don't get in BC) and contemplated food. Unable to make a decision as everything on the menu sounded delicious, Scot offered to take care of the menu for us. He then proceeded to wine and dine us, quite literally, with three hours worth of culinary surprises.
First to the table came an amuse bouche of a white truffle pierogy with duck sausage and walnut cream. I had wanted to eat pierogies while in Manitoba, but was not expecting this!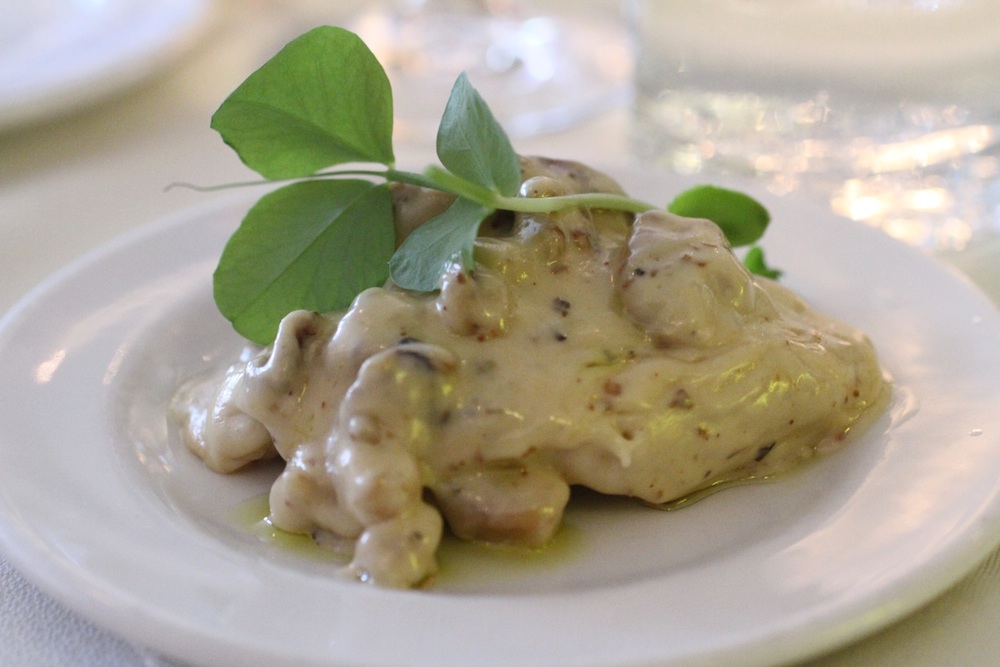 Pierogies may be a comfort food, but this was decadent.
Second course was a salad of beets with smoked chèvre, micro greens, ginger snap croutons, and an apple cider vinegar Sea Cider Rumrunner gastrique.
You know that Food Network show, Chopped? These ingredients reminded me of something you'd get from those mystery boxes. Three ingredients that normally go together, and then you have some random ingredient like ginger snaps in an otherwise savoury dish, and yet, it works.
I particularly liked the smoked goat cheese, which I described as tasting like "campfire, but in the best way possible."
Next to the table came a beet stained Arctic Char.
Served with pan roasted potatoes, creme fraîche, Northern Pike caviar, micro greens and an Iceberg vodka martini vinaigrette, it was a scrumptious work of art.
It didn't end there.
While savouring the previous course, Scot brought over a bottle of wine, a 2007 Petite Verdot, and proceeded to open the bottle. I eyed my dining companion in disbelief. Scot poured us two glasses, placed the bottle on the table, and said the wine would go well with our next course: the grass-fed beef.
The star of the show was indeed the grass-fed beef, served medium-rare with creamy smashed potato, chimichurri steak sauce, demi-glaçe and a roast panko crusted jalapeno stuffed with Whiteshell Gouda. I think my eyes rolled in the back of my head while I was eating this.
Still in awe of my Manitoban locavore feast, Scot presented dessert: Floating Islands made of free run organic "Smart Egg" merengue served with a seabuckthorn berry creme anglaise.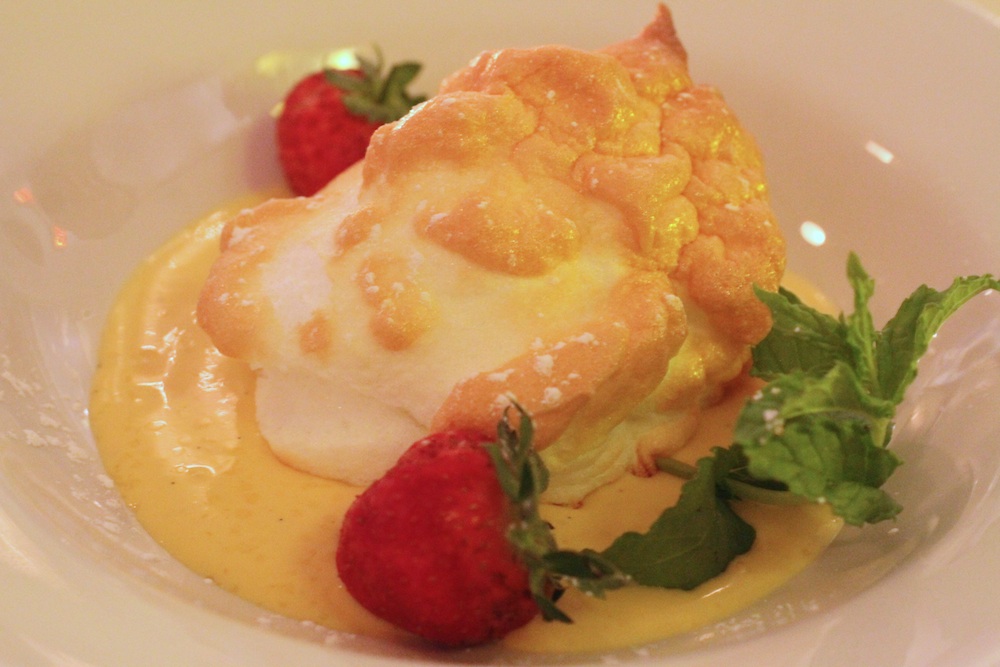 Seabuckthorn berries have a distinct flavour, not unlike a ripe cheese. Sounds wrong, but trust me, it's delicious.
To go with dessert, Scot mixed us his signature cocktail: a Fusion Royale made of sparkling wine, ice wine, and preserved bing cherries. How could we say no?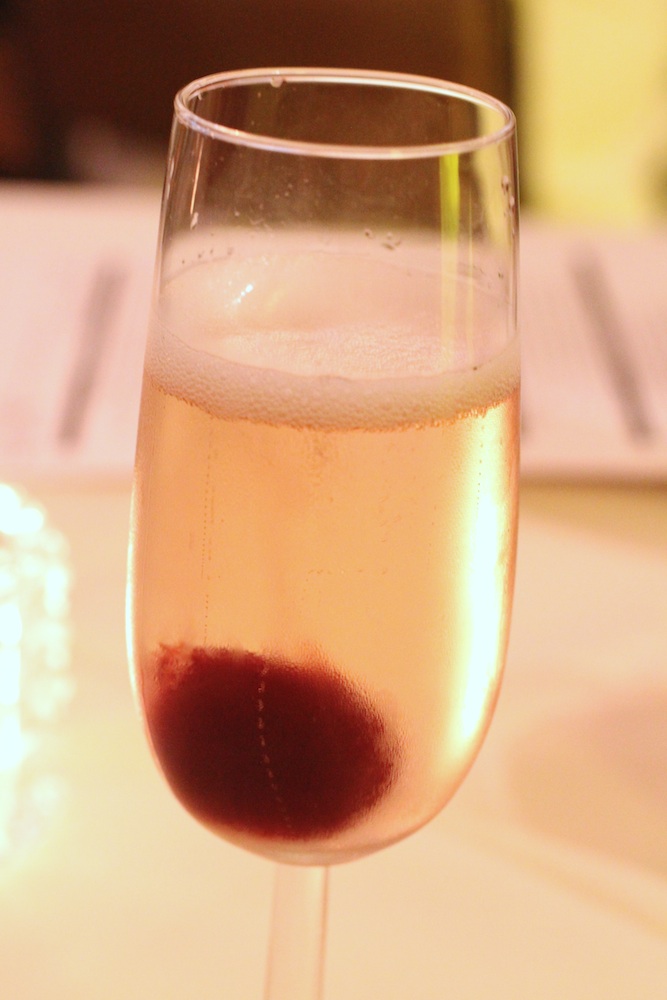 This was my second evening in Winnipeg, barely 30 hours in, and I was having the best culinary experience of 2013, no joke.
So thank you Scot, for your generosity, hospitality, and making my first week in Manitoba unforgettable.