I'm in Amsterdam!

That picture was taken earlier this afternoon, moments after my arrival. Note the Heineken and the traditional Dutch croquettes.
I'm writing this semi-deliriously from my AirBnB flat in De Pijp where it's after 9pm. The room is much larger than I expected and I even have my own desk overlooking the street. It's cozy up here in the attic. But even though it's light out and the birds are still chirping, I think I'm going to call it a night.
Even so, I got to see a lot of Amsterdam today. I rode a train, 5 different tram lines, a bus, and rode as a passenger on the back of a bicycle. I even had lunch on the patio with my colleagues Steven and Isabel in Westerpark.
I visited the Think! Social Media Amsterdam office, saw my first Dutch windmill, bought concert tickets for a show on Sunday, and meandered aimlessly, camera in hand, back toward Central Station.
Unfortunately I just realized that I don't have a three-pronged adapter for my MacBook cable (only a two-pronged adapter – great for iPhones) and my MacBook's battery died, so I'm updating this entirely by my phone now. I intend to sort that tomorrow once the jet lag wears off.
In the meantime, here are a few highlights from my first day in Amsterdam: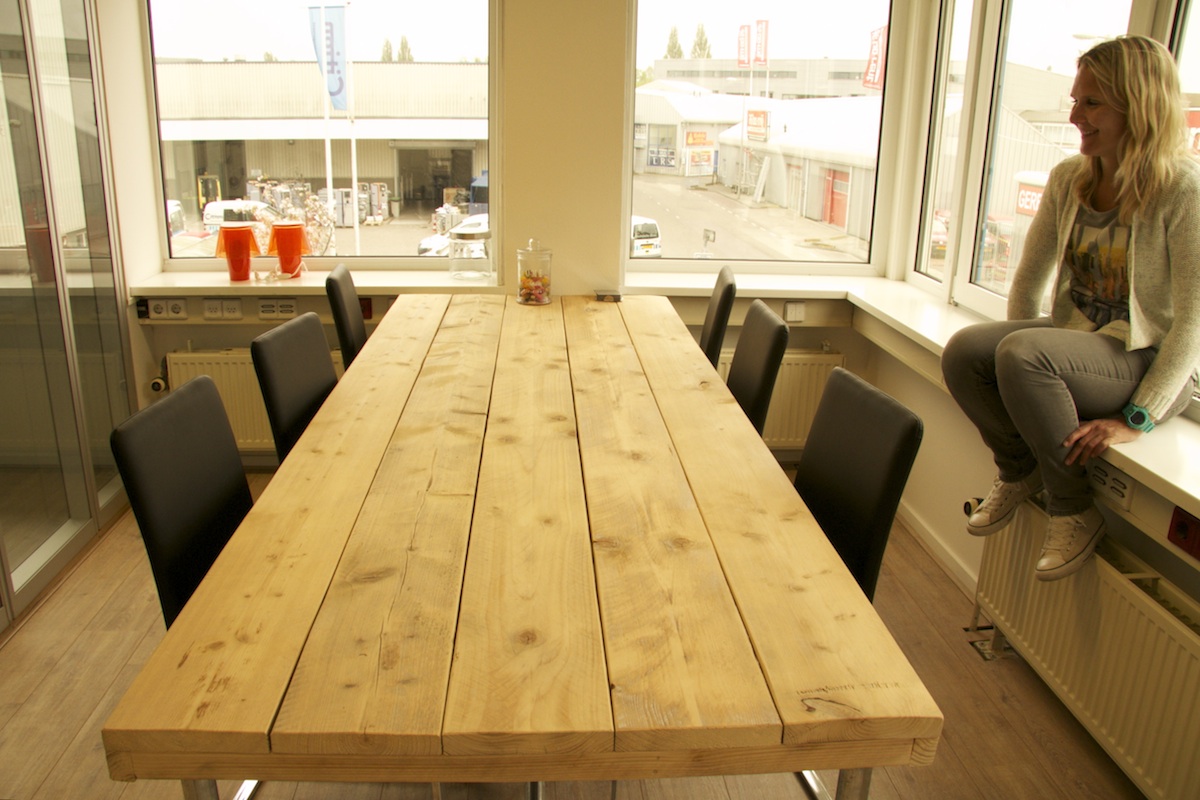 Oh, and in case you're wondering how to eat those croquettes?
1. Butter the toast.
2. Smoosh the croquettes into the bread.
3. Liberally apply grainy mustard.
4. Eat with hands.