Minami Restaurant was the place to be for cocktail lovers on October 25 as it hosted the first-ever Shake Up Yaletown cocktail competition, a special event featuring exclusive cocktail creations made exclusively for the annual Taste of Yaletown dining event.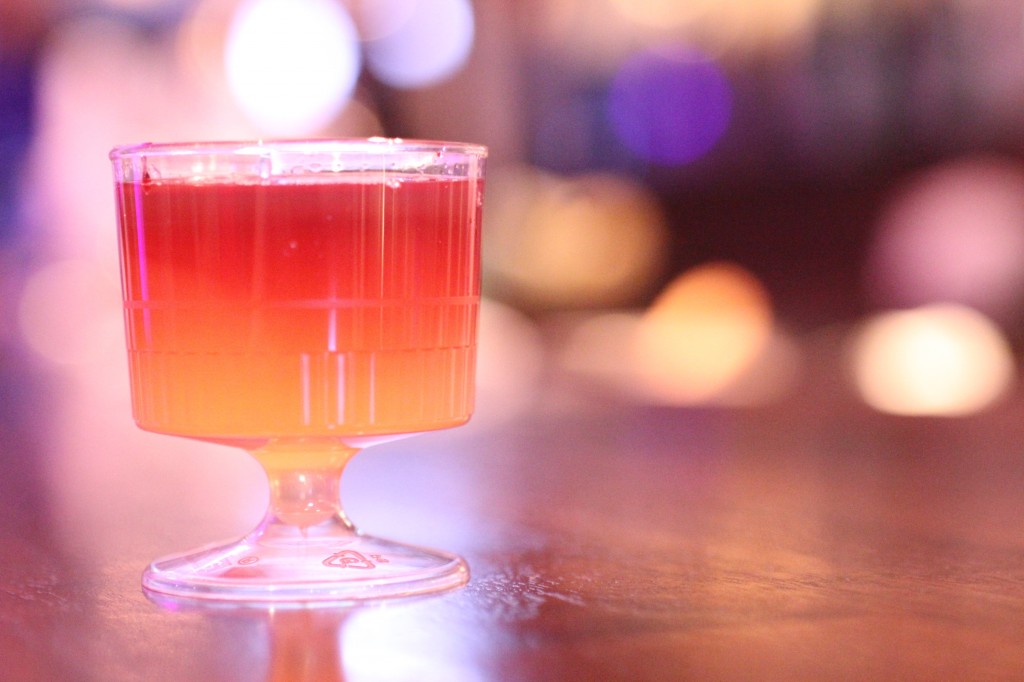 From 5-8pm, six bartenders from six of Yaletown's restaurants created a unique Taste of Yaletown cocktail using Bacardi rum as the base spirit. For $30, Shake Up Yaletown guests could taste a sample of each of the six cocktails while nibbling on Minami delicacies such as aburi salmon oshi sushi and prosciutto shiso leaf wrapped cantaloupe.
Every guest then votes on their favourite cocktail for the People's Choice award, while a panel of judges (including Good Life Vancouver's Cassandra Anderton, ) would determine the event's grand prize winner.
My first cocktail of the night night was the frothy concoction made by The New Oxford's Julia Diakow. Named the "15th and Maple" after the street her Dad grew up on, Julia blended Bacardi's OakHeart rum with Bénédictine, adding her own homemade walnut-infused maple syrup with lemon juice and apple cider, shaken with egg white, finished off with a sprinkle of nutmeg. It was quite the incredible little cocktail to kick off the night, and it certainly set the tone for the rest of the competition.
Next in my hand was Society's creation "The Grapevine". Bartender John mixed cinnamon and honey with Bacardi spiced rum, then blended it with white grape juice, garnished with red grapes. Though easy to sip, the grape juice was a little overpowering as it masked the flavours of the other ingredients. Nevertheless, it was still an enjoyable experience.
My third cocktail sampler of the evening was Minami's own "Gold Passion". A take on an Old Fashioned, this was the only cocktail of the competition to use Asian flavour profiles with the rum, which is quite the natural fit. In this case, the bartender used passionfruit puree, a ginger and Thai chili-infused simple syrup with orange bitters. What I really loved about this cocktail was the lushness of the passionfruit, but especially the following kick of spice from the Thai chili.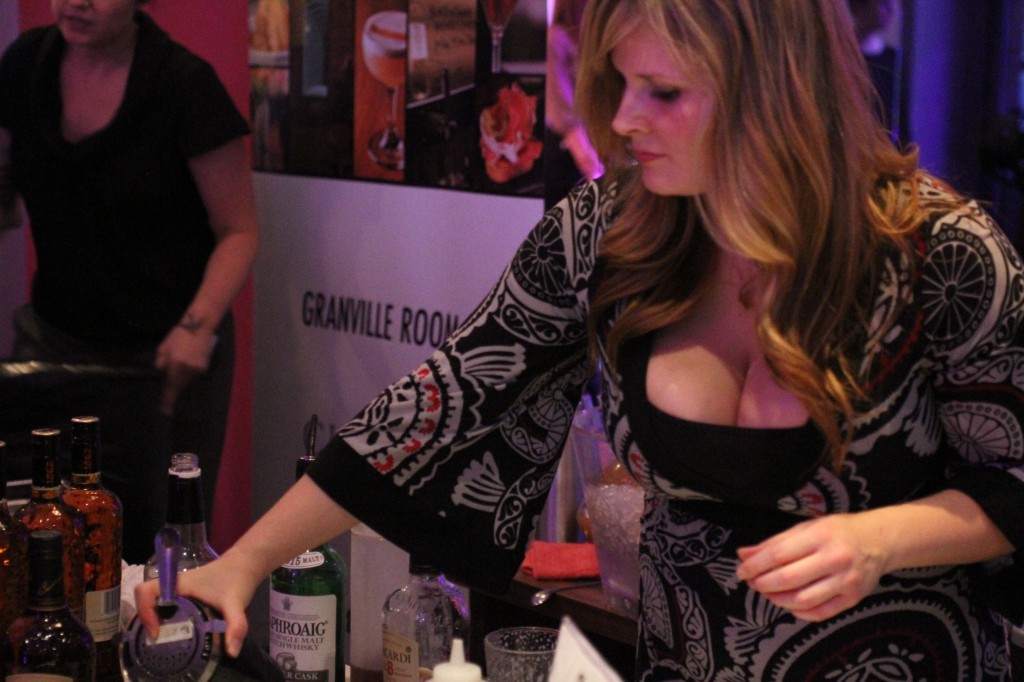 Next over was the Hamilton Street Grill's "Harvest Sour". I spoke to bartender Christa Meek who explained that she mixed an 8 year old Bacardi rum with Laphroaig Islay Single Malt Scotch, blending it with a pumpkin-infused simple syrup, cloves, lemon juice and egg white. There was a beautiful smokiness to this cocktail which paired so well with the spicy aromatic nature of the pumpkin and rum. I'd happily order the Harvest Sour again. And again. And again.
With only two cocktails left to try, I sampled "The Bermuda Triangle", a dual-coloured potion created by Glowbal Grill. This tasty beast was a unique take on the classic, using Bacardi OakHeart as its base, lime juice, ginger beer, simple syrup, and tawny port. Yum!
Last but not least was the cocktail from the latest addition to Yaletown's bar scene, Killjoy. Bar manager Christian Matifat's creation was "Sinful Pear", inspired by his Montréal upbringing where a visit to the orchard is an autumn tradition. Using his own homemade apple cider made from Lynn Valley apples, he mixed in cinnamon, lemon juice, and pear nectar with the Bacardi OakHeart rum, topping it off with a poached slice of apple. The cocktail was like getting a warm hug from autumn itself and a great way to end the night.
Later that evening Christian Matifat of Killjoy won the People's Choice award for his "Sinful Pear" while the judge's awarded the grand prize of the evening to Julia Diakow of The New Oxford for her "15th and Maple".
All in all, it was a successful evening and proof that Yaletown is a most deservingly worthy of being Vancouver's next cocktail destination. Special thanks to Cassandra Anderton for making this happen!