What is Canadian cuisine? This is a question that I see in travel forums every once in a while, often from people seeking to eat something "authentically Canadian" while in town. I've always argued that there's no such thing as a universal "Canadian cuisine" as there's so much regional diversity in our food, inspired by seasonal ingredients and localized immigration patterns, one part of Canada's idea of "Canadian cuisine" is often different from the next. Yet, you could argue that these distinct regional cuisines come together to form a collective Canadian culinary tradition.
It's rare that you'll see a restaurant featuring all of Canada's distinct culinary regions on one menu, but I was excited to learn that this exactly the new direction of Prestons. I was invited last week to Prestons, the restaurant at the Coast Coal Harbour Hotel for their "Taste of Canada" event, celebrating the launch of their new menu featuring Canadian-inspired comfort food. Presented by both Prestons and Molson Coors, Vancouver's food-savvy and social media elite came out to savour the new Canadian offerings from Chef Bruce Nollert.
Upon arrival, we were greeted with Caesars, the famous Canadian Clamato-based cocktail. These ones were made with pickled asparagus and Molson Canadian, adding a fizzy twist to the Canadian classic. With drinks in hand, we were invited to explore the four stations set up throughout the restaurant, each representing a different region in Canada, showcasing their distinct culinary traditions. And the bonus? Every station had a beer pairing from Molson Coors, making me realize that there's more to Molson Coors than Molson and Coors.
I started off in the Maritimes, one of the few places in Canada I've never actually visited. To get into the Atlantic spirit, I sampled the creamy seafood chowder, lobster rolls, and a traditional Nova Scotian dessert: blueberry grunt. This was all paired with a Creemore Springs Pilsner.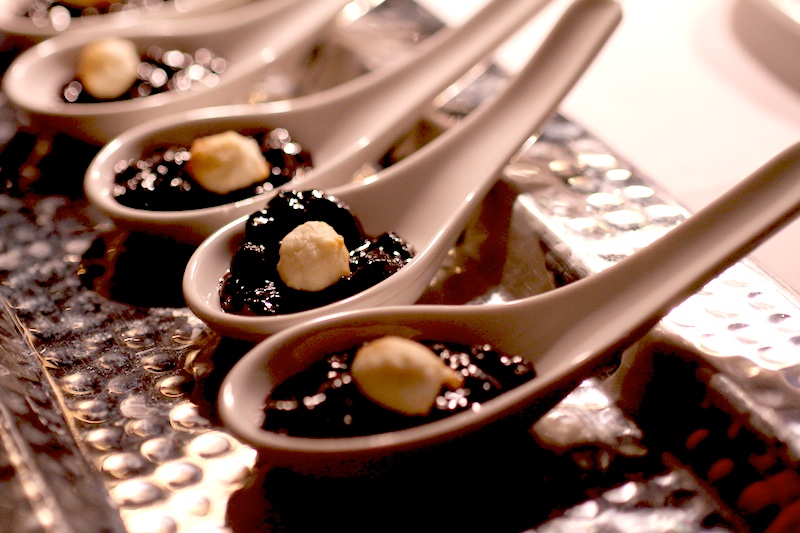 Next I was off to the Prairies where I was reminded of my time spent in Manitoba this past summer. On offer was Peace River Bison Carpaccio with crisp bannock and a grainy mustard. As well, I sampled their Pierogies with crème fraiche, paired beautifully with Rickards Dark English-style Porter Ale, possibly my favourite beer of the evening.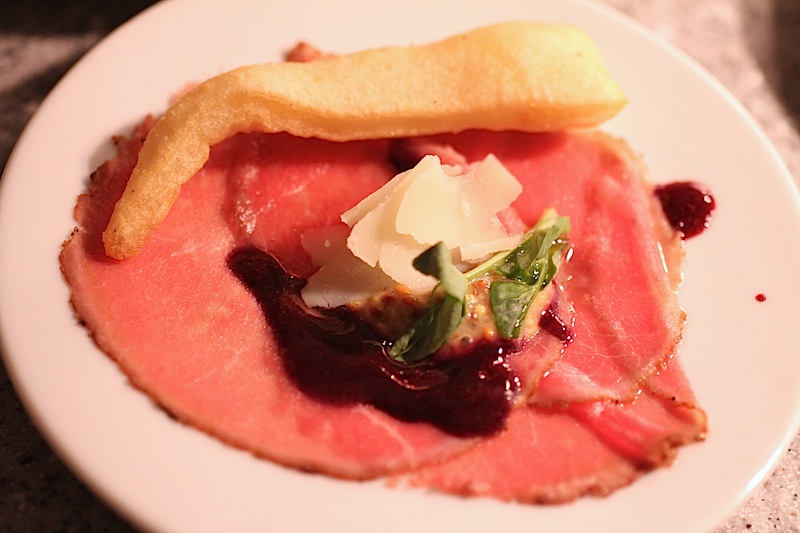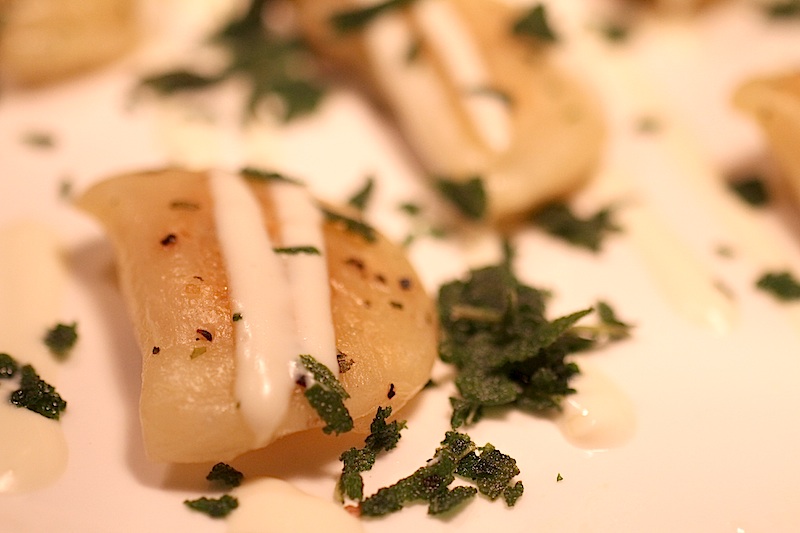 Next up I headed to the familiar territory of the Westcoast where fresh oysters were being shucked, served next to house-cured blueberry salmon on rosemary bannock. For dessert, a scrumptious Nanaimo bar with hazelnut ganache had all the girls in the restaurant talking. The Granville Island Maple Cream Ale was the perfect pairing.
That Maple Cream Ale, I'd discover, was also used in the gravy in the poutine I ate at my final station: La Belle Province. That poutine was so good, I was dipping my fingers in the gravy once the fries were gone. Don't tell my boyfriend. The Montreal smoked meat on bagel chips with dijon aioli were the perfect homage to the famed Montreal treat, and the house-made Butter tarts were like the icing on the cake. Having a Newcastle Brown Ale to pair with sealed the deal.
Finally, I noticed a Wayne Gretzky Estates Winery station by the entrance. My first reaction was, "Wayne Gretzky is making wine?!" Turns out he has a winery in the Okanagan valley, as well as Ontario, and Sonoma Valley. Who knew? I tried the Cabernet Sauvignon Syrah, a rather delightful way to end my evening at Prestons.
If I read another travel forum posting where somebody's seeking "Canadian cuisine", I have a feeling I know exactly what menu to give them as a sample of the culinary offerings this country provides.
Thanks to Chef Bruce Nollert, the staff at Prestons, and Molson Coors for hosting me Wednesday evening!