It's a sad day for Vancouver's cultural scene.
I just found out that The Waldorf Hotel, one of the rare few independent, multi-purpose cultural spaces in Vancouver, is closing… in 11 days.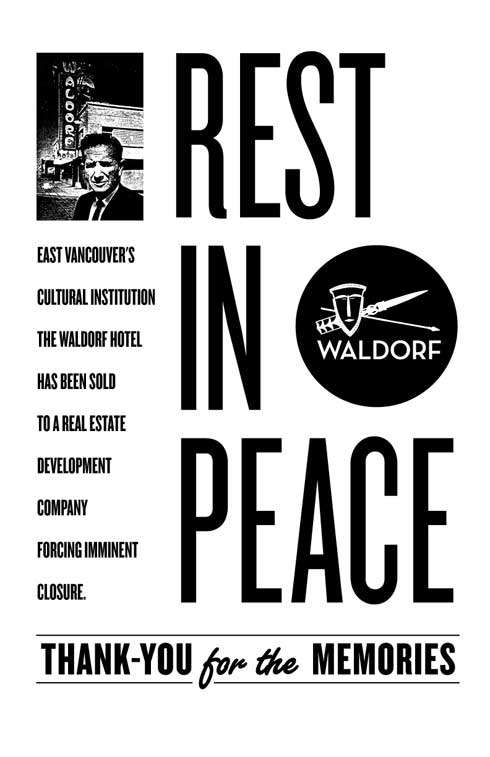 The last day of the Waldorf Hotel is on January 20th where it'll close, be demolished, and turned into bright, shiny condos.
More details can be found on their website (which is currently crashing, likely due to all the people upset): www.waldorfhotel.com. It's hard not to feel jaded.